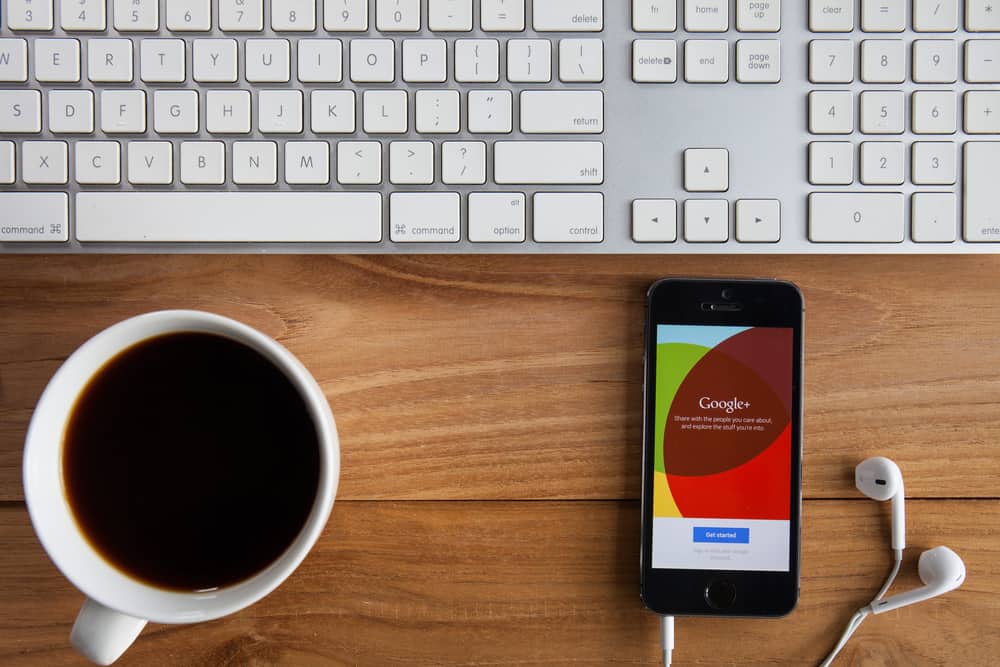 UPDATE 3/16/2018: The content outage with yesterday's Google reviews appears to have lasted 3 hours from 1:00 pm CST to 4:00 CST.  
UPDATE 3/15/2018: ReviewTrackers' Google Reviews health check flagged an issue. It looks like Google's servers may not be properly serving review content, while still displaying star rating. This should be a temporary issue. We'll update on our twitter @reviewtrackers with any changes we see. Business listings with missing reviews look like this: 
First things first: you are not alone. Thousands of businesses have found this blog post after discovering that their Google reviews have disappeared.
Here's what we know: A number of Google My Business pages have become "unverified" without notice, causing their hard-earned reviews to be removed from their Google profiles, Google Maps listings, and the search results page. Unfortunately, this is not an April Fool's Day joke.
We believe this is related to a few changes that Google has been testing out recently, and we advise you to check all the Google profiles you're currently managing.
Help! My Google reviews have disappeared
Has this issue affected your business? Don't panic. We've got you covered. Follow these steps to get your Google reviews back.
Log into Google My Business.
In the upper left corner, open the menu and choose "All Locations".
If prompted, verify that you are authorized to manage this business and agree to the Terms of Service.
Click "Manage Location".
From the Location page, click "Edit".
Open the Maps section.
Click "Edit Marker Location".
Wiggle the map marker just a tiny bit and save.
This should refresh your business' Google profile, after which it should be back to normal within a few minutes. If your reviews still don't appear, try clearing your cache.
If this doesn't solve your issue, the rest of this article explains how to restore your Google reviews based on other potential causes of reviews disappearing.
Online reviews and ratings on local Google+ pages are among the most powerful tools a digital marketer can take advantage of. Not only do Google+ reviews influence consumer behavior and brand reputation; they also significantly affect search performance: where and how a business can be found in search results, and whether or not the business is able to convert visitors into customers.
Keep in mind that there have been cases of Google-listed businesses experiencing technical issues with their reviews on Google. As in: reviews have disappeared, or are no longer displayed on their pages.

Here's a list of possible reasons why your reviews have disappeared from your Google+ page. Hopefully, this helps you determine the ways you might be able to get your Google reviews back.
Reviews labeled as spammy 
Google has been very aggressive in fighting spammy reviews to ensure the quality of the Google+ platform. So if some of your Google+ reviews have disappeared, chances are that the ones that disappeared have been labeled as spammy, or against Google's content policy guidelines. (You can read the guidelines here.)
Note that, much like Yelp's, Google's review filter may sometimes work in ways that flag and remove legitimate reviews. (Unfortunately, there isn't much you can do about this, other than to keep engaging with users on Google+ in hopes of generating new reviews.)
Reviews contain links / URLs 
This is related to the above item: Google+ reviews with links / URLs in them will automatically be marked as spam and removed from a business' local Google+ page.
Long period of inactivity on Google+ 
An inactive Google+ page might also affect the way that page is displayed.
Recently, Google confirmed that it is reaching out to owners of local Google+ pages that have been inactive for 6 months. According to the company, owners who have not logged into their Google My Business dashboard (the dashboard for managing Google+ business pages) or shown any activity – such as post updates, upload / share photos, respond to reviews, etc. – in the last 6 months are at a risk of having their page unverified.
What happens when my page has been unverified?
Being demoted to unverified status means that you will not be able to use Google My Business to manage or edit the business information that appears on the unverified page.
Unverified also means that you won't be able to respond to reviews using the owner response functionality, or use other Google My Business features like post updates, check customer insights, and track your reviews and ratings over time.
If you are managing multiple business locations using Google My Business, the inactive pages or locations will be displayed with a notice of "Disconnected". 
What do I need to do to get verified? 
Google will contact you and provide a 2-week notice of the pending unverification via E-mail.
If you are already using Google My Business to manage your local Google+ page, all you have to do is log in and/or publish a new Google+ update or post within 2 weeks of receiving the E-mail from Google.
If you missed the 2-week deadline and your page has been unverified, you need to contact support to restore verification.
If you have not signed up for Google My Business, then your local Google+ page has never been verified in the first place. We strongly recommend that you get verified ASAP. Follow the step-by-step guide.
Will my reviews disappear if my Google+ page is not verified? 
We have observed cases wherein existing reviews are not visible on a local Google+ page, yet remain visible in search results snippets.
However, Google has not explicitly stated or confirmed that an "unverified" status or inactivity causes reviews to be hidden from a Google+ page.
Local search expert Mike Blumenthal says, "Reviews are independent of verification. They are attached to the business at that location NOT the (Google+) page. If the page becomes unverified then the reviews will still show IF Google thinks that the business still exists."
There may be unusual cases when the Google+ page and the location data have become separated, causing reviews of the business location to disappear from Google+ but remain on search results and Google Maps. If you think this is what has happened to you, we recommend you contact Google support.
Whatever the problems or issues you're experiencing with your local Google+ page, one of the safest bets is still to log into or sign up for Google My Business and be active in using the dashboard.
Reviews are from third-party sites 
Another reason why some reviews might not be displayed on your page is that these reviews were originally posted on a third-party (non-Google) site.
Google used to pull review data from other sites and platforms like Yelp, Facebook, and Yahoo Local – a practice the search engine giant has since stopped.
Now, only reviews posted originally on Google+, Google+ Local, or Google Maps are displayed on local Google+ business pages. Google may sometimes still link to "reviews around the Web" below the reviews by Google users, but the links are generated algorithmically and may not always be 100 percent accurate.
Your business has duplicate listings 
If your Google+ reviews have disappeared, double-check to see if there are duplicates of your business' listing. If that's the case, your reviews are being displayed on one of those duplicates.
You can check for duplicate listings by visiting maps.google.com and searching for your business location's exact name or address.
If you have duplicate listings, you can get your reviews back on your original page by contacting support and requesting to have data – including reviews – from duplicates merged into one listing.
You moved to a new location 
Typically, if your business changes location but keeps the same business name, Google will move the reviews to the new location. This change will be reflected on Google Maps.
However, if your business is the kind that's heavily tied to a specific location – say, you're running a hotel, a golf course, or a local attraction – then Google might not automatically move your reviews to your new location.
If this is the case, send a report to Google using the Report a Problem link and provide information on your new business location.
Reviews are marked as private or deleted by author 
A simple reason why you might not see some of your business' reviews on Google+ is that, when Google+ Local was launched in 2012, individual users were initially given the option to make their written reviews public or private. Reviews that have been marked as private or deleted by the author won't be displayed on your local Google+ page.
Hopefully, the information above helps you identify the problem and resolve your issue with Google+ reviews. Need more help? Leave a comment below and we'll try to answer your questions as best as we can.