Download 43 free review response templates for negative and positive reviews
Get the templates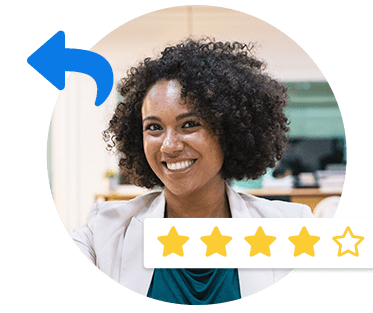 We (especially marketers) can be all be more productive.
At a time when there's an abundance of business and marketing tools available, how do we pick out the ones that will be most beneficial to us?
We've narrowed down a number of marketing tools useful for planning, organizing your ideas and campaigns, building your brand, and more. The reasons we chose some of these come from our own experience using them.
Check out the marketing tools below to help boost your productivity, as well as that of the entire marketing team.
Planning
Trello is a great tool for planning with your marketing team. A Trello board is a list of lists, filled with cards, used by you and your team. You can assign tasks to members on your team, set due dates, add comments, links, and notes, and move projects (cards) into different categories depending on their progress.
This tool allows your team to check in with daily status updates. You will know what is done or not done. Moreover, you will know why a task was not completed. The app provides robust reports about your organization and it's a great tool for managing your team and your individual projects on a daily basis.
Coschedule is a great way to organize your editorial calendar and manage the content that you publish on your website and blog. The tool allows you to assign tasks, manage titles and content on your calendar, and talk about content with other team members. There's also a social media tool that makes sharing content easier. More than 10,000 bloggers, editors, and social marketers trust the CoSchedule editorial calendar to plan their blog, content marketing, and social media.
Todoist is an online task management app and to-do list that works on all your devices. It has different kinds of apps and plugins for your mobile devices, email, browsers, and laptop and desktop computers.
Managing Contacts
Highrise is a place to track contacts and communication so that your team can view the status of any deal or relationship. It gives you the ability to manage contacts in one place, add tasks and notes, share address books, and monitor all the follow-ups scheduled by your team.
Ideas
MindMeister is a collaborative mind mapping tool designed to help your team share ideas visually. Common uses of the mind map are brainstorming, planning, note-taking and meeting management.
You know that idea you had at 10 pm right before you went to bed? Where did you put it? If you put the idea in Evernote, you're golden. The app makes your ideas easy to find. There's a basic version, which is free. Or you can subscribe to the plus or premium versions.
Brand Building and Review Management
With ReviewTrackers, you can track reviews from all the sites you care about, respond to feedback, and improve the customer experience. The award-winning platform helps brands manage customers reviews across 70+ review sites and innovate based on customer feedback.
Social Media
Storify helps your team create the best evergreen and live blog stories, uniting traditional and social media storytelling with engaged audiences. Created for the social newsroom, Storify is great for up-to-the-minute, non-stop updates, live blogging, hashtag campaigns, and even Q&A sessions.
Sprout Social makes social media management, advocacy and analytics software for businesses. The app is designed to help brands communicate with customers on social media, and it also offers analytics and insights to help you measure and improve your campaigns.
Naps
But seriously.
A nap makes you more productive. You're more productive at the beginning of the day and less productive toward the end of the day, right?
According to studies from Harvard and elsewhere, a half-hour nap boosts performance just like it's the beginning of the day. So maybe taking a nap pairs well with the productivity tools listed above.