Download 43 free review response templates for negative and positive reviews
Get the templates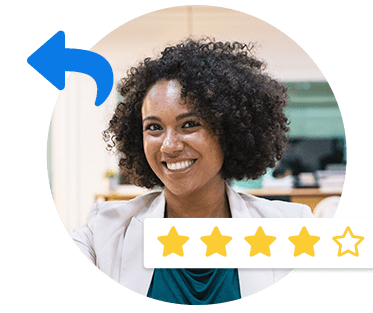 Before the Internet, there was something called the "yellow pages": a telephone directory of businesses organized by category and printed on – you guessed it! – yellow pages of paper.
Then the Internet arrived. And grew. And evolved. And gave birth to digital versions of the good old, yellow-paged telephone directory.
Some provide straightforward business listings (online directories complete with businesses' website URLs, e-mail addresses, map locations, and telephone numbers), while others – the online review sites, in particular – integrate user-generated content like check-ins, ratings, reviews, photos, and videos. Today, the most popular sites hosting business listings include:
Google+ Local
Yelp
Yahoo! Local
TripAdvisor
OpenTable
Urbanspoon
Citysearch
Judy's Book
Foursquare
Angie's List
Bing Business Portal
– and more
It's a list that keeps on growing. And we understand that it can be challenge just keeping up with how many sites there are and where to get listed. But as a business owner, you want to be found by existing and potential customers through these online directories and review sites. Not only do these places represent where you're located and how you can be found; these are also the places where your customers are talking about you.
(Check out: 5 Reasons Why Your Small Business Should Love Online Review Sites)
If you're getting listed, it's important to make sure that your business information is correct and consistent across all these review sites and online directories. This is something we here at ReviewTrackers have long emphasized. Why? Here's a list of reasons:
You don't want potential customers to get lost. If a customer can't find you, or gets confused by inconsistent listings found on different directories, he or she will likely look elsewhere. That's business lost. To prevent that from happening, make sure that your business information – address, phone number, e-mail address, hours of operation, map location, etc. – is consistent across all the sites where you're listed.
You're able to focus on relevant categories. Let's say you're running a bar-slash-restaurant. Will you list your business under the "Nightlife" category on Yelp but add your listing to the "Restaurants" directory on Citysearch? Not a good idea. We highly recommend that your listing be exactly the same in all sites you sign up for: same business name, same descriptions, same contact info, same map location, and same categories. That way, existing and potential customers know where exactly to find you while they're browsing for information on these various directories and review sites.
You can improve your visibility and performance on search. One of the coolest things about some of today's established review sites is that they are crawled by search engines (Google, Bing, Yahoo!) and are typically highly visible in search engine results pages. If your information is not consistent, however, you may find yourself appearing on page 5 of search results instead of on page 1. Why? Because search engines crawl multiple pages on the Web to verify your business information; they're not happy if somehow one listing says you're on "32nd Street" and another says you're on "33rd Street".
Need help verifying your information and ensuring that your listings are consistent all across the board? Contact ReviewTrackers today and discover how we can help you stay on top of the conversations taking place in online directories and review sites.