Download 43 free review response templates for negative and positive reviews
Get the templates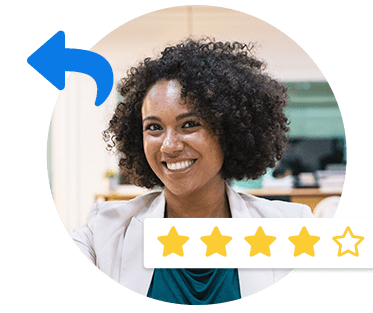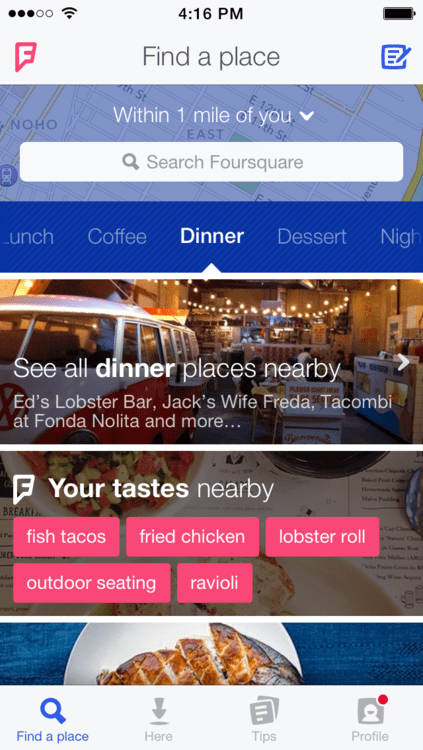 Earlier this year, Foursquare divided its product into two experiences: Swarm, a location-based social-sharing app, and the new Foursquare. The new Foursquare was carefully designed to give users an app with 2.0 capabilities, able to make personalized recommendations based on the user's preferences and history. Just one day after launching this new Foursquare experience, the website had accrued over fifteen million "tastes."
What Is a Foursquare Taste?
Foursquare Tastes is basically a tag-based program allowing Foursquare users to draw a profile of their preferences that tackles multiple experiential dimensions. A taste can include food types, ambiance, location, cuisine, and general vibe. Consumers can personalize their tastes by clicking on tags created by other users, or by entering their own tag.
Based on the tags entered by the user, Foursquare will make customized location-based recommendations that best fit the profile of each user. This feature gives Foursquare a significant edge over Yelp by equipping their users with a tool that truly understands what it takes for the consumer to be happy. It creates a cycle of ever-increasing customer satisfaction, as Foursquare learns to know the user better and provides ad-hoc recommendations. (Check out why many urban customers prefer Foursquare over Yelp.)
Tastes Is Bound to Help Businesses Improve Their Online Reputation
A user review and rating, at its very core, is a measurement of customer satisfaction against expectations. Marketing messaging and consumer opinion delivered via online reviews and word of mouth shape customers' expectations.
Tastes is a game changer in the field of online recommendations by moving away from a culture of one-size-fits-all. In terms of lead generation, restaurants and other businesses featured on Foursquare are likely to see new customers walking through their doors that are a better fit for their product or service. Tastes increases the probability of securing a high score via a review by matching your venue with customers that truly want a product or service just like yours.
A secondary benefit to businesses from this new Foursquare function is the liberation from the tyranny of having to rank number one for a particular category on the most popular review sites. Instead of hoping for searchers to scroll down and find your venue, you will now have customers walking in the door that perceive you as the best fit for their specific needs and preferences. There is no down side to this.
How Can Your Business Leverage This New Foursquare Feature?
As Foursquare for business continues to capture tastes data, your business profile will begin to take shape in association with specific taste tags. As a business, it is imperative that you learn your fortes and bank on them. If you happen to run a restaurant and you notice a high number of tastes linked to your restaurant in association with a great patio, then perhaps it is smart for you to invest in maintaining an optimal patio experience.
In addition to learning from the tags that are popular in association with your business, you may also want to become familiar with the tags or tastes associated with your competitors. By knowing what others are doing right, you can work on optimizing your processes and deliver experiences that meet or exceed the most popular tags for your geographical location or comp-set.
Encourage Tastes
If your business is already highly interactive with Foursquare users, then consider encouraging tastes by highlighting the categories for which you are already taste-popular.
For example, you could create customized marketing collateral indicating how you are known in Tastes for having the most amazing martinis. In addition to offline triggers, you may want to pair your Foursquare specials with concepts about your product or service that are best aligned with your most popular tags. Promote what is already well known and loved, and soon enough you will most likely dominate that tag, resulting in increased Foursquare users converting into loyal patrons of your business.
Foursquare Tastes is great news for consumers and superior news for businesses, as expectations are now better aligned with personal preferences. We can't wait to see how this feature will impact the online reputation and overall performance of businesses worldwide.
(Image credit: Foursquare Blog)