Do you own or manage a business in the hotel and hospitality industry? Are you running a hotel, resort, bed and breakfast, hostel, tourist destination / attraction, or some other kind of local business in the travel and tourism industry?
Unless you've been hiding under a rock, you probably already know that what your guests say can make or break your business. Consumer and guest reviews posted online, in particular, heavily influence customer behavior and – consequently – your sales performance.
(Running a law firm or legal services company? Don't forget to check out our list of lawyer review sites that you should keep an eye on.)
That's why it's critical to always keep an eye on today's many hotel reviews aggregators and hospitality review sites. By monitoring online reviews regularly and consistently, you get to listen in to what guests are saying about you – and join the conversation in ways that enhance (instead of tarnish) your online reputation.
Here's a list of hospitality and hotel review sites you should know about:
Considered as today's world's largest travel site, TripAdvisor aggregates reviews, star ratings, photos, contact information, and opinions of hotels, restaurants, attractions, and other travel-related businesses all over the world. It was founded in 2000 by Stephen Kaufer, and has since grown to have over 32 million members, 60 million unique monthly visitors, and 75 million reviews.
(Check out: "8 Terrific TripAdvisor Tips for Businesses")
Expedia is actually spun off the TripAdvisor brand of travel websites (of which there are 19), but its focus is more on online booking services for airline tickets, hotel reservations, car rental services, cruises, vacation packages, and other similar attractions and services. To be more precise: Expedia is an online travel agency. Nevertheless, Expedia also serves as another source of travel-related reviews and ratings – most notably for hotels – which appear on Expedia's 20+ sites across the globe.
Like Expedia, Booking.com is another popular online reservations service with its own hotel ratings tracker. Established in 1996 and now under its parent company Priceline, Booking.com leads the online hotel reservations industry by room nights sold. It offers lowest-price guarantees for hotel rates and does not charge users for reservation fees. It also attracts over 30 million unique monthly visitors from both leisure and business markets worldwide (400,000 room nights booked every day).
Google's new reviews and recommendation service is called Google+ Local, launched earlier this year. An update of what was once called Google Places, Google+ Local aggregates reviews and ratings of hotels, travel destinations, bars, restaurants, and other kinds of local businesses. The service is also integrated with the social network Google+, allowing users to post, read, and share not just reviews and ratings, but also photos, videos, and opinions of their favorite travel destinations.
(Check out: "Google+ Local Tips and Tricks for Your Business")
Another industry player similar to Expedia and Booking.com, Travelocity offers online deals and booking services for users looking for hotels, flights, vacation packages, car rentals, cruises, and other travel activities. Like Booking.com, it offers lowest-price guarantees, and presents star ratings, online guest reviews, and even smiley ratings in all its search results.
Another website for booking hotel rooms online (or by telephone), Hotels.com has a comprehensive listing of over 145,000 hotels in approximately 19,000 locations. It is part (as an affiliate) of Expedia, Inc., but has a number of distinctive features like the Hotels.com Welcome Rewards program and the Hotel Price Index (twice-yearly review of international hotel room price trends).
Everyone's favorite location-based mobile check-in service is no longer just a mobile check-in service. It's also evolving into a useful discovery engine and local business ratings aggregator – for restaurants, shops, hotels, and other travel destinations. Founded in 2009 by Dennis Crowley, Foursquare is now hosting more than just reviews; recently it also introduced its own 10-point rating system for helping users find hotels and local businesses they might like to visit.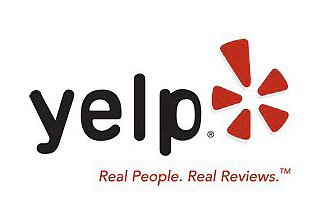 While Yelp is most popular for its online restaurant reviews, it doesn't mean its scope is limited to just food. It also has a category for hotels and travel-related businesses, including vacation rentals, airport shuttles, guest houses, hostels, ski resorts, train stations, and tours, among others.
Looking for a better mousetrap? Sign up today to get started with ReviewTrackers, a scalable hospitality and hotel review monitoring solution for businesses in the travel and tourism industry.