See customer feedback from over 100 review sites in one place
Request a demo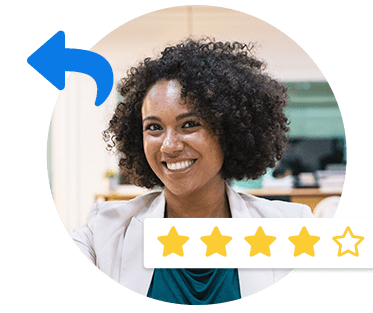 According to a report by eMarketer, as much as 88 percent of consumers now read online reviews in order to determine whether a local business is good or not. For some business owners, that's a scary thought – what if the bad reviews drive away potential customers? – but for those who are smart and savvy when it comes to managing their business reputation online, reviews represent a unique opportunity to enhance their visibility and generate new business.
It can be a little bit intimidating at first, though. You may have a lot of questions that need answering, especially if you're just getting started. We understand; that's why we came up with this quick guide to managing online reviews of your business. Help is on the way!
HELP! How do I create profiles on these review sites? 
You will hardly be able to do anything about your business reputation on online review sites if you haven't created or claimed your profiles. In fact, creating or claiming is the first step to tracking, reading, collecting, and managing your online reviews.
Here are links you can click to start the whole process. If you need any help, just contact the ReviewTrackers team or call us at (866) 854-7670.
Bonus Tip: Always use the same business name, address, and phone number on all your review profiles. Accuracy and consistency go a long way in improving your local search performance!
Google: www.google.com/business/
Foursquare: http://business.foursquare.com/listing/
YP.com / YellowPages: http://adsolutions.yp.com/free-listing-benefits
Vitals: vitals.com
Healthgrades: https://update.healthgrades.com/
Merchant Circle: https://www.merchantcircle.com/signup
Citysearch: Unfortunately, Citysearch's link for creating a new listing is currently broken. But you can add your business listing for free by E-mailing them directly at

[email protected]

. If you're trying to create a profile for a business that has multiple locations or physical addresses, just give them this info: [business name, address, phone number, web address, and category]. They'll add this manually for you, but please make sure you separate each business location so that they can see that you're hoping to create a listing for each. It takes about 3-5 days to create the listing and then about two weeks before it's searchable on their website.
Judy's Book: This is a bit tricky, because Judy's Book requires you to first have a customer (someone who doesn't work for you) write a review of your business. That's the only way you'll be able to create and claim your profile. The best way to get started is by asking a loyal customer to create a listing for you by leaving a review. Here is the link for that: http://www.judysbook.com/post.
Good luck! Once your profiles on these review sites have been created or claimed, you can get started with managing your online reviews and responding to what your customers have to say.
HELP! I think Yelp is filtering my best reviews. 
We're sorry to hear about this! It's not fun to see a business work so hard to get positive reviews, only to have these reviews not show up publicly.
Obviously, this is a classic case of the Yelp Review Filter at work. According to Yelp, they filter about 1 out of 4 reviews, for reasons that range from the review being suspicious and spammy to the reviewer not being trustworthy enough (yet).
We wish we can say that you have complete control over this. But other review sites – not just Yelp – have algorithms and systems in place that sometimes weed out your best reviews. The smartest course of action is to continue encouraging your customers to leave positive reviews of your business. Here are a few tips and tricks to help you do just that:
HELP! How do I respond to a negative review?
We know it doesn't feel good to receive a low-star rating or negative review from a customer. It's kind of like that first awful breakup you went through or that time you got picked last for the kickball game. But don't go crying into your pillow! Here are some tips on how you can respond to negative reviews in ways that help your business:
Don't ignore the reviews. A bad review, fair or not fair, can potentially inflict significant damage on your business and your reputation. That's why it's important to respond – and to do so in ways that enable you to change the conversation and demonstrate that your business cares and values customer feedback.
Have a system in place for your review responses. The best way to respond to a negative review is to prepare for it before it even comes. Set a target for the time it takes you to respond (ideally, about 24 to 48 hours) and assign a dedicated team member to handle it. And don't forget to document your review management efforts – for reporting, staff training, and other future purposes.
Don't take it personally. Instead of engaging in an online catfight, read your reviews objectively and see where the reviewer's criticisms are valid. Then focus your efforts on resolving the problem raised and on changing the online conversation about your business for the better. Deliver on the promise that you'll do better next time.
Apologize. Made an honest mistake? Don't hesitate to say sorry. By owning up to your mistakes, you can minimize the impact of the negative review and let potential customers know that you're not a business owner who can't take constructive criticism.