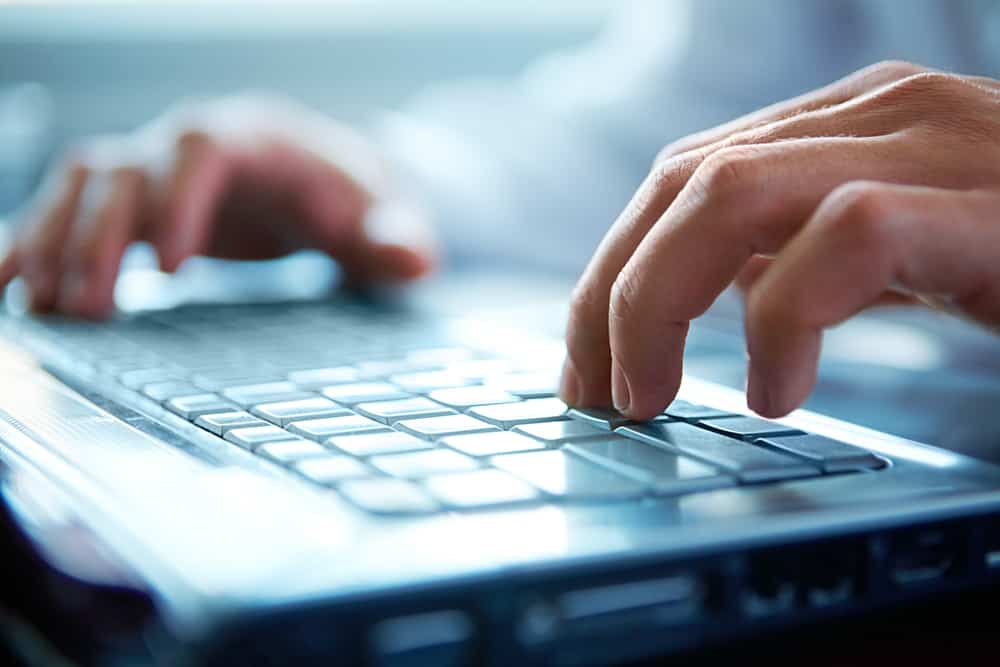 What is happening with online reviews?
Think back just a few short years.
The internet was a completely different entity and the full potential of online reviews had yet to be realized. Brands were going online, not with the intention to communicate with their patrons, but with sales in mind.
The social web was an always-on medium to sell to one large, passive group. 24 hours a day, 7 days a week. The average shopper had no way of being heard in any sort of meaningful way. Typically, communication traveled from the highest rung of the ladder to the lowest, not the other way around.
However, today, the online reality functions completely differently. Brand websites aren't just a landing pad for marketing and advertising copy. Customer-brand conversations occurring between people outside of your brand are a necessity. Keeping up a constant dialogue with your audience on social media platforms is now essential for maintaining a successful company. 
Whether your brand is big or small, people are chatting about it. We promise. Customers everywhere are posting pictures to Instagram of their favorite meal, tweeting about great customer service, or reviewing their latest brand interactions on Yelp. And that's just the tip of the iceberg.
Ignoring this chatter would not be wise. Growing your brand's reputation is all but impossible without first taking note of the assertions, viewpoints, and evaluations of others.
Take the Leap Towards
Transparency
Recently, an overwhelming shift has occurred in corporate policy everywhere. Businesses, more often than not, are taking the leap towards transparency. Welcoming critiques and reactions have proven positive for those brands taking this route towards an open dialogue with their customers.
So, how can YOU take the leap of faith when it comes to transparency? Let's take a look…
Don't attempt to cover up your negative feedback. Instead, respond to the best of your ability and take strides to solve the problems addressed within the criticism.

Ask your clients for reviews and ratings on review sites and social media.

Open up lines of communication with your customer through as many platforms as possible.

Embolden your employees to discuss your brand through their existing channels.
While this may feel like a tremendous cultural shift, opening up communication channels will allow for greater dialogue with your customers and make online review monitoring way more seamless.
Transparency can be scary. However, when your brand's reputation is involved, a lack of transparency can have even scarier results.
What's the
Brand Buzz
?
What are your customers saying about your brand? Successful online review management isn't simply composing great responses to your reviews; but is also a careful dance involving timing, tone, and a keen ability to leverage positive feedback. Certain feedback won't require a response, while occasionally a response can come after too much time has passed, resulting in dire consequences. 
Therefore, dial into your brand buzz as often as possible, not just when you're pulling in a bunch of negative press or a slew of glowing reviews.
An easy way to keep up? Monitor your reviews and social media mentions.
Keeping up with brand buzz will let you collect clues about your online climate. You can gather everything from a Facebook status to a Yelp review, analyze the contents, and come to a greater understanding as to how your brand is faring, and whether it is trending negatively or positively.
Why online reviews matter to businesses.
The vast, worldwide market businesses must exist in makes for a space where reputation matters. Smart companies realize that taking the extra effort with managing reputation is not only critical but can serve as a strong advantage and resource.
Your customers have a lot of options when it comes to how they spend their money. As such, reputation can be a cause to spend money at your business and not your competition.
According to the 2014 Global Reputation Study by Nielsen, consumers are increasingly concerned with factors such as sustainability initiatives, social media efforts, tech savviness, and location. Nielsen concluded that the reputation which a business creates surrounding these factors can influence customer behavior.
Online reputation, specifically, has become more important as consumers have taken strides to educate themselves about where and with whom they're spending their money. The previously cited Nielsen study found that two out of three adult consumers attempt to find out more about the brands they do business with. The less developed and well-known a brand is, the more likely a potential customer will be to actively search out this information. Without personal recommendations from trusted acquaintances, the next best thing is online reputation. Typing a brand name into Google and turning up a slew of positive reviews is equivalent to getting a positive referral from a trusted co-worker.
Social media is an important tool for brands seeking to construct a positive public opinion in this way. Simply put, social media is a great way for prospective customers to find out about new brands because they're already active in these spaces. The Nielsen study found that 62 percent who use social media find the brand information they find on these platforms to be trustworthy.
According to a study by two Berkeley economists, a half-star improvement in online ratings makes a local business 30 to 49 percent more likely to be fully booked during peak times. Another study – this time by Harvard Business School's Michael Luca – showed that a one-star increase on Yelp can lead to a 9 percent revenue increase.
Clearly, these numbers highlight how important online reviews are in a wider marketplace. In a world where businesses are looking for the smallest details to set themselves apart in a saturated market, what others are saying about you online matters. How you respond matters. Overwhelmingly, people are turning to the web to figure out how to spend their hard-earned dough. Make sure the picture they pull up is one you painted with care.
How social media has altered online reputation
Since it's early days, social media has experienced continued growth and continues to gain steam pumping out new ways for businesses and customers alike to use its many features. One feature that has emerged, and proven mutually beneficial for brands and customers alike, is online reviews. Customers rely on these reviews when making spending decisions and businesses have had to adapt by placing a greater importance on online review management.
Reviews
Have Changed the Way Businesses Approach Social Media
With the option existing on most platforms for a consumer to place a rating or an opinion to a certain brand, review management has changed the way businesses approach social media. It has helped take the guesswork out of consumer trends and opinions, allowing brands to engage more effectively in continued, long-term conversations with their consumers.
A social business report found that 67 percent of executives believed social media could fundamentally alter their business. In many cases, it already has. Whether these changes make for a positive reputation or a negative one depends highly on how well you manage your likes, followers, mentions, retweets, and hearts, as well as the feedback left by your customers online.  
So how exactly do online reviews affect your overall online reputation? And how can you manage customer feedback in ways that support your social media strategy and boost your reputation?
Measure
Consumer Brand Sentiment
by Looking to Social Media
By keeping up with buzz, mentions and, conversations about your brand on social media and on online review sites, you can paint a more holistic portrait of consumer brand sentiment. You can watch, in real-time, the ebb and flow of your customer's opinions and track trends. This allows you to correct situations before they become reputation disasters or nasty Yelp reviews gone viral.
Of course, before social media, millions of people were already talking about brands, recommending them to loved ones or forewarning them of problems. But brands weren't privy to these conversations; the information was disclosed only with the receiver in mind.
Now, however, your consumers are turning to social media platforms and online review sites as a megaphone for their opinions, experiences, and feedback. While the intended audience of loved ones may or may not be the same, the reach now is greater. With review management, you can liberate and leverage this newly available information on brand sentiment for your business.
Tools that can improve or alter your online reputation.
A global survey ranks reputation as the top risk facing executives. Therefore, having tools in place to help you reach a glowing reputation can be tantamount to your company's successful online brand.
Let's Get Started:
Building Your Reputation
Building your brand reputation online is a lot like in-person networking. You've probably already done a lot of the necessary legwork by identifying your audience and target audience. Now you can pinpoint ways to leverage this audience into bolstering reputation. Consider any partnerships already at your disposal that can become online partnerships.
These relationships will assist with link-building and help to optimize your search presence. Generally speaking, the overall growth of your reputation is dependent on how you're viewed in the eyes of your peers.  
Lay Claim to All Your Pages
This might seem overwhelming simply because of the sheer quantity of listings and sites lurking out there. However, doing so is a necessary first step for further reputation building. Claiming and managing your online profiles is going to open the door for all those valuable customer conversations to occur. Start by creating or taking ownership of your profiles in the most prominent websites for your segment or industry and cascade your efforts into secondary websites. You can use this simple guide to help jumpstart your online review management efforts.
Keep Up with
Online Reviews
Online reviews and ratings on Yelp, TripAdvisor, Foursquare, Citysearch, YP.com, and similar sites can have a big impact not just on your brand's reputation, but also on consumer behavior. According to the latest research, 88 percent of Internet users read reviews on sites like the ones listed above in order to determine the quality of a business. And 88 percent believe these reviews are as trustworthy as personal recommendations made by their friends and family. That's huge! If your customers are attributing that much weight to an online review, shouldn't you?
Start reading what people are saying about you as soon as possible.
Finding Your Brand Should be Easy
Once you've analyzed and developed those initial profiles, work on having clear and consistent messaging across ALL your review site profiles. Your profile could include hours of operation, descriptions of services, menu offerings, detailed accounts of your rooms, or items you always have in stock. And of course, make sure your address, phone numbers, and relevant emails are correct. Finding you should be EASY, not frustrating.
Ongoing Dialogue
with Customers is Key
Responding to online reviews is not only a good way to keep customers around, but it is also a magnificent way to showcase customer commitment to those browsing your profile and considering doing business with you for the first time. Responses to both positive AND negative reviews can strengthen credibility and provide a simple avenue for you to initiate a sense of ongoing dialogue with your customers. Studies show that a response to a negative review is often the trigger for that all-important second chance, and may even help lead to long-term brand loyalty.
Approach your responses professionally. Proofread each one for grammar, customer focus, and brand voice before hitting "publish." Follow up your responses with actionable items. Deliver on your promises and provide the solution.But also, adapt your existing practices to make sure they improve based on review feedback.
Don't Just Respond to Negative Reviews–
Commit to Solutions
Negative reviews are usually the result of a complaint that was met with indifference. Set your brand apart by not just listening to problems, but choosing to FIX problems. Sure, customers want to be heard, but they also want to see change, especially when their experience was a bit off.
Fix these problems on the spot to sidestep the possibility of it resulting in a negative review later. Customer escalations, even when they begin offline, can quickly blemish your online reputation. Of course, some problems will go unresolved, and you won't discover them until reading the negative review. Spring into that same problem-solver action just the same. Write a response that seeks to fix the problem. Invite them to come back for a better experience. Offer discounts or coupons which may initiate a second chance or a simple gesture of goodwill. The goal is to re-establish credibility and trust so your relationship with this customer can continue for years to come.
The shift to customer experience management.
Customer experience management is defined as the practice of designing and reacting to customer interactions in order to elevate new or existing customer loyalty, satisfaction, and brand advocacy. In short, how a brand handles their customer relationships.
Prior to a shift towards customer experience management, every facet of a company (think: Customer Service, Public Relations, Accounting, Sales, etc) would train their employees to interact with customers based on different needs and goals. Each faction existed separately and their customer interactions were markedly unique. Conversely, customer experience management is a streamlined approach. The entire brand attempts to make customer interactions better by approaching all of these conversations from  a customer perspective. From the moment a customer begins researching the brand, to the moment they make a purchase, and any follow-up after the fact–the customer is the focus.
Why the shift?
There are two main reasons. Customer experience management increases brand loyalty and positive reviews and referrals–both online and off. Customer experience management decreases the likelihood that a customer will walk away from you and into the arms of your competition and negative conversation about your brand–both online and off.
3 Easy Steps to Put Your Customers First
When your customers talk, PAY ATTENTION.

Finding sustainable ways to monitor customer feedback is the easiest way to put yourself in your customer's shoes and analyze overall customer experience. Online review monitoring and keeping your finger on the social media pulse will help you manage customer experience more effectively.  

Share information about customer experience with all employees.

If you want customer-centric interactions to occur at every level of your business, the information you uncover in customer feedback is relevant for everyone. You want all your employees to have an intimate understanding of the customer experience so they can move forward with empathy.

Help your employees help your customers.

Now that your business has an understanding of customer climate, at every level, offer your employees the support and incentives they need to continually improve customer experience.
6 Benefits
of Customer Experience Management
Making the shift towards customer experience management offers your brand a means to perceive and refine customer experience along every step on the customer's path. This allows for a uniformity which otherwise would not exist. Besides regulating interactions to create consistent customer conversations, here are 6 other benefits:

Final thoughts.
Hopefully, by taking a look at the current state of reputation management and how it can affect your business, you've gained a greater appreciation for the role this important task plays in your brand. Now, you no doubt have an idea about the role of social media and ways to move forward on these platforms in strategic ways. Perhaps you're excited to get started with a few practical strategies to help you on your journey towards a stellar online reputation and a customer-focused approach.
Time to take to the internet and get started.
What are you waiting for?