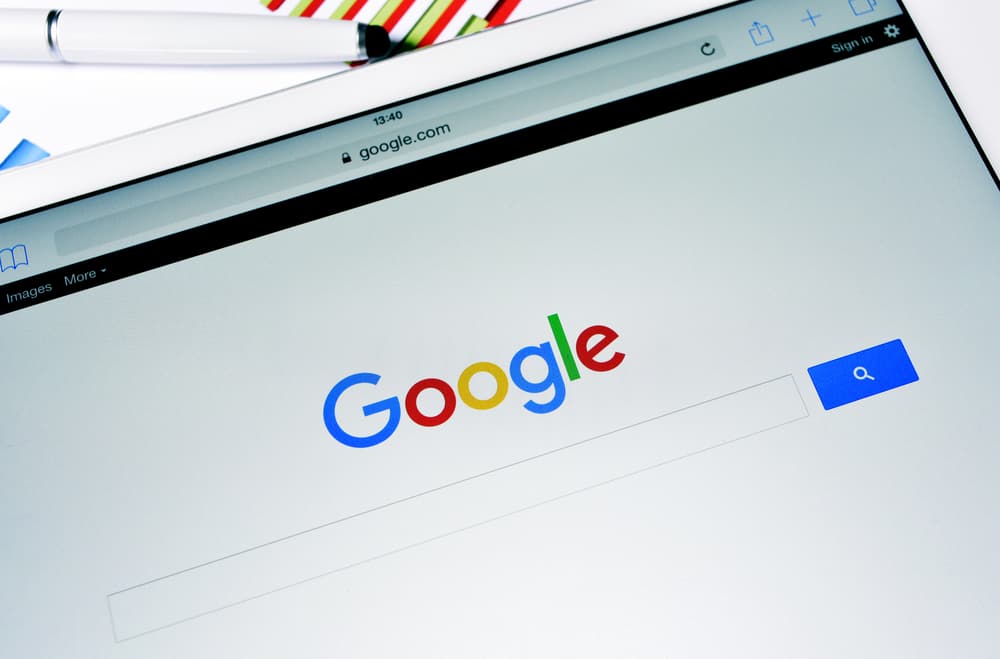 If your business is facing both the excitement and growing pains of expanding into a second location, then you might have some questions about your online marketing strategy. In the past, we explored the influence of Google My Business in building your online reputation while establishing your position in the SERPs (search engine results pages).
Today, we are going to take a look at the various considerations involved in positioning a second location, and how an additional listing might impact how your current customers find you on Google and Google Maps. (Check out: "Google My Business: 4 Terrific Tips that Successful Mom and Pops Don't Tell You About")
Will Your New Listing Destroy Your Current Online Presence?
As your understanding of SEO (search engine optimization) increases, it is not uncommon that you might voice concerns regarding the way a new listing in close geographical proximity is likely to impact your original location. To better understand how a secondary location might impact how the first one shows up in searches, we need to take a closer look at how Google My Business prioritizes the way a listing displays on any particular search. A listing in Google My Business is prioritized in three main formats:
Customer-defined geographical area of coverage: When you set up your Google business listing via Google My Business, you will have to select your main market as well as your expanded geographical territory. This is the most important parameter when it comes to making sure you are not cannibalizing your first location. When selecting which neighboring cities, boroughs, or extended metropolitan areas you service, make sure you only cross over when necessary and isolate specific markets in connection to each location. If, in the past, you had a very large area of coverage with your original location, then you might wish to revise it by removing the cities most proximal to the new location.
Search origination in relationship to the listed address: Google will display results based on the relationship of the IP conducting the search and the proximity of the business, either by business name or category.
Location-specific results: When a shopper conducting a search includes a geographic parameter – for example, the name of a city and state – Google will likely display both the new business and the old location if both are in the same market (city and state).
While we are addressing this topic, if you are still in the planning stages, then it is essential to consider market saturation as one of the key factors in deciding your new location. If by opening a new location you are simply dividing your current customer base and providing added convenience instead of expanding your market, then you need to closely consider the risks. Issues such as profitability and market penetration need to be discussed prior to making a large investment in association with a business expansion.
Will Your Listing Show up Right Away?
Planning is essential when it comes to making sure your new listing shows up in time for your grand opening, but do not plan so early that it causes confusion and frustration for customers searching for the goods or services offered by your new locale.
Consider creating your profile and listing approximately twenty-one days prior to your grand opening. Make sure you have a website associated with your new location, and prominently include updates on your website as well as new social media profiles for your new location. As a matter of courtesy to your current customers and a means of creating awareness for your new location, include updates and progress reports as well as press releases for your new location in the website and social media profiles of your original location.
Do I Need to Have Two Listings?
While you can make do with a single website for multiple locations by including tabs for each new location you open, Google My Business is dependent on a specific geographical location or coordinates to help those conducting searches connect with your business. You do need to have a second listing along with the other entire social media and review website profiles that are specific to the new location. Don't delay in the creation of these profiles to ensure you begin gaining traction on your online reputation and search display as soon as you open your doors.
Is There Anything I Can Do to Secure Position One on Google Maps or Geographical Search?
Taking into account the factors that influence how Google displays businesses, with all things being equal, you stand the best chance of showing up as number one based on geography, by selecting a location in close proximity to the center of town. In addition, you can increase your chances of being prioritized by ensuring you are proactive in how your customers interact with your brand using Google+. As much as possible, try to encourage your new customers to rate and review your new location using Google+.
Ensuring your website has sufficient content is crucial to how your business is prioritized. Make sure the keywords are relevant to your business or industry. You can conduct keyword research by using free, available tools, or by carefully studying the content and keyword strings used by prior reviewers in the reviews associated with your original location. Your goal is to create a page that tells a complete story of what you offer, by using words that potential customers are likely to utilize when searching for your services. Another way to gain strategic insights of what makes a website strong and relevant is to use a good competitive analysis strategy.
As a final note, make sure your website includes clear details associated with your new location, including the address in text that can be crawled by Google. This means your address should not be embedded on an image; instead, it should be part of the HTML of your page.
How Can I Help Shoppers Notice That I Have Two Locations Instead of Duplicate Listings?
If both of your locations are within close proximity in the same city or zip code, then there is a distinct possibility that you may have duplicate listings showing up when someone types in the name of your business on Google search. To ensure the potential customer does not confuse a double listing as a duplicate display, consider including identifiers on the name of the new location, either calling it by number (for example, II and III), or by including the name of the neighborhood for each location. For example, if the business is located in Atlanta, then you may want to include the business name plus Buckhead or plus Midtown.
Opening a new location presents new challenges for small business owners, and there is certainly a learning curve to overcome. Taking control of your online reputation and reviews from the very start will give you a significant advantage on how you reach out to new customers, and how quickly your business will begin benefiting from leads that originate on common review websites like Google My Business, Yelp, Foursquare, and others.
As you expand your business take time to consider the importance of multi-location review and reputation management in order to secure and consolidate your position in the market and position your business in a situation that is conducive to profitability and additional expansion.