Download 43 free review response templates for negative and positive reviews
Get the templates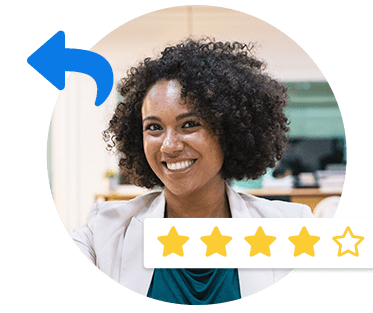 If your business is listed in Foursquare, we have terrific news for you. Anyone – even those who don't use Foursquare, as well as those who don't have the mobile app – can now check and read your Foursquare business page.
According to the Foursquare blog, your business can now gain higher visibility thanks to the newly launched feature enabling users to share your Foursquare page to non-users. All they have to do is tap the "Share" button that's shown in the mobile app.
And when users share your page, recipients can see your essential info, like address, phone number, aggregated ratings, specials, tips, photos, and online reviews.
"Foursquare has tons of helpful information about places, like photos, menu items, and great tips from insiders and local experts," according to the blog post. "Now, it's even easier to share that information with your friends. When you tweet, post to Facebook, E-mail, or text about a place with friends who don't have Foursquare on their phones, they'll be linked to a shiny new page showing all the most important info about it."
(Check out: "Open for Business: The New Foursquare App for Biz Owners")
The update is only the latest in a series of feature enhancements by Foursquare, which has evolved from being a local check-in service to a powerful online reviews aggregator and local business discovery platform. Early this year, the company also launched a new app for business owners, called the Foursquare for Business Companion App. It's designed to help businesses manage Foursquare interactions with customers more effectively, while also providing important analytics (like check-ins), online review monitoring capabilities, and other helpful business data.
Ready to take advantage of Foursquare's new features to enhance your business' online visibility and reputation? Before all else, make sure you have claimed your listing on Foursquare. This will enable you to gain greater control of the information being shared on Foursquare about your business. It will also allow you to track online reviews, see check-ins, monitor ratings, add events, and create promotions, specials, and deals for Foursquare users.