Download 43 free review response templates for negative and positive reviews
Get the templates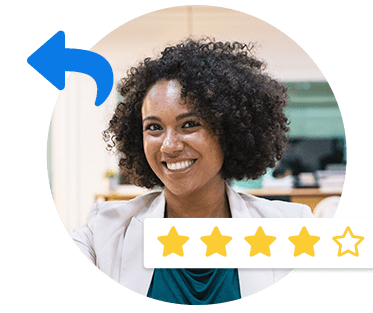 As you may have read recently, Foursquare is no longer just a location-based mobile check-in service. It has quickly become a powerful discovery and exploration platform, perfect for connecting on-the-go users to nearby places and business locations.
Just this year alone, Foursquare introduced a slew of updates designed to make its service offering much more robust. New features include the revenue-generating (Promoted) Local Updates, an improved personalized map and search engine, a smart 10-point rating system, the ability to make in-app OpenTable reservations, and the ability to mention Facebook friends in check-ins.
(Check out: "Foursquare Launches Its Own 10-Point Rating System")
The New York-based company isn't stopping there. This week, it announced that businesses on Foursquare can now add events to their listings.
Not only will Foursquare users be able to check into places; with the new feature, they can now also check into the actual event happening at a given location. Meanwhile, if you're managing a business, you can host events like wine tastings, open mic nights, arts and crafts shows, product launches, gourmet food fairs, trivia nights, and book signings – and have all these show up on Foursquare so that those who check in can share not just where they are, but also what they're doing.
Here's what the company had to say:
"Foursquare is great for helping customers discover things to do nearby. People can already see movie, concert, and sporting events in the Foursquare app (and you should be able to see and edit those on your location). Now you'll be able to add your own, be it an author appearance, arts and crafts fair, or a fundraising event. People will see them … when they're deciding where to go next, (drawing) them through the door with events you're already hosting."
Event check-ins by Foursquare users can be seen by the user's friends on the app, and they're also going to be recorded on the users' check-in histories.
Adding events is a matter of logging in to your Foursquare manager account and clicking the "Tools" tab. Don't have a listing yet? Find out how to claim your business on Foursquare.