Download 43 free review response templates for negative and positive reviews
Get the templates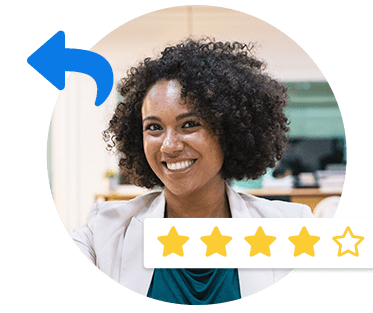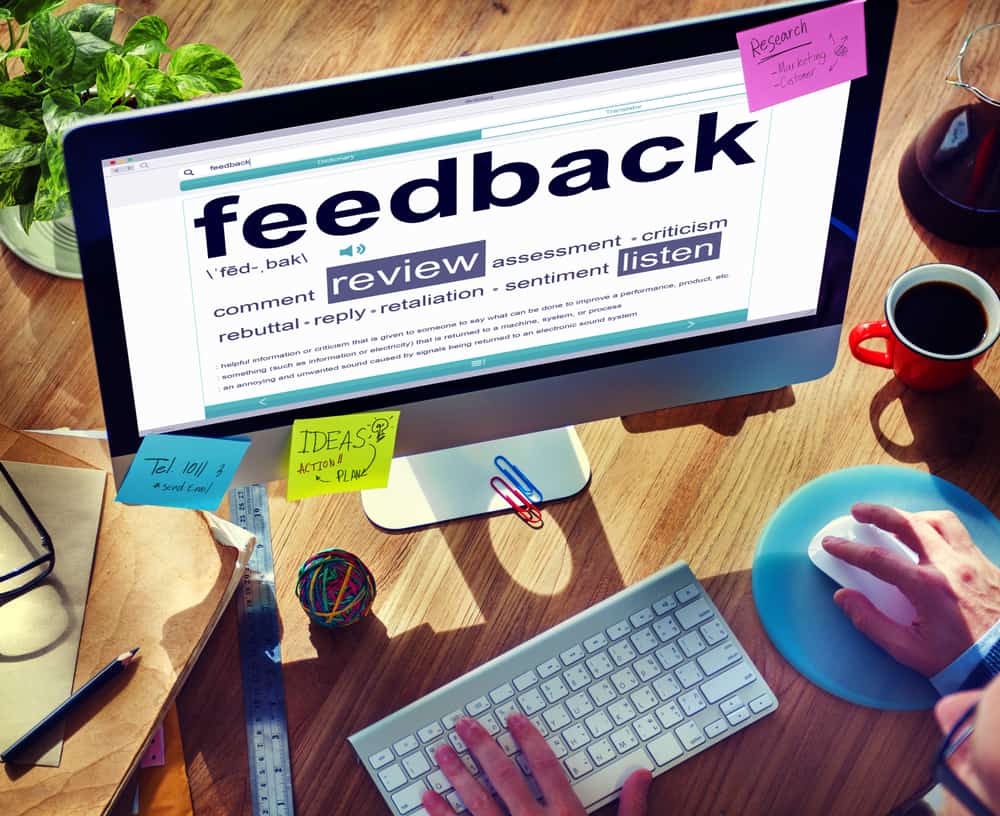 Here at ReviewTrackers, we work every day with business owners and marketers to maximize the power of online reviews.
We believe that reviews can shape brand reputation, and that, by listening and responding to what customers are saying online, businesses can boost their performance and attract more customers.
This is something we make sure we practice, too. Check out the reviews of ReviewTrackers on Google: the kind words that our clients have said are a result of our team's dedication to listening to customer feedback.
If you don't yet have a strategy in place for improving your reviews, ratings, and reputation, now is the time to create one. Otherwise, you might miss out on all the valuable opportunities that review management can bring.
Review Management Delivers Good ROI 
A new report on Search Engine Land suggests that today's marketing experts are embracing online reviews, too. So don't get left behind. Right now, search consultants, digital marketers, and small business owners are finding ways to use online reviews in ways that make a positive impact on their bottom line.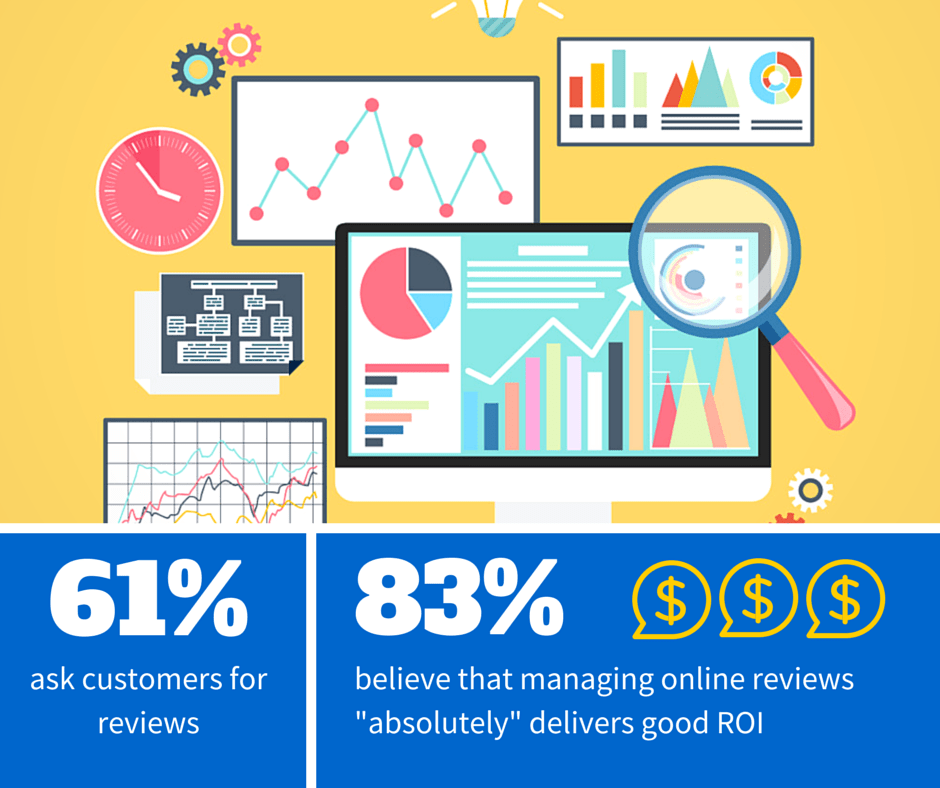 Here are some of the key findings from the report:
28 percent are spending 21 percent (or more) of their time on review and reputation management efforts. This comes as no surprise. Did you know that reviews are one of the top 5 factors that influence local search results?
Basically, the number and quality of reviews you have may significantly affect how and where and on what page customers see you when they conduct a search on Google or some other search engine. First impressions last. Make sure yours is a five-star one.
83 percent believe that managing online reviews "absolutely" delivers good ROI. Reviews should be part of every reputation manager's marketing mix – more so than social media marketing. As these numbers suggest, industry experts are already on it.
We don't mean to call out those who spend hour after hour marketing on Facebook and Twitter and Instagram, but "likes," "retweets," and "hearts" don't quite deliver the same business results as five-star ratings, reviews, and recommendations. Here's what you should spend more time on instead: staying on top of customer feedback posted on online review sites, responding to reviewers, and finding creative, effective ways to request reviews from your happy customers.
Also check out: Responding to Online Reviews Should Be an Integral Part of Your Customer Experience Strategy
61 percent ask customers for reviews. We believe (and so do industry experts, apparently) that the best way to generate more reviews is to simply ask your customers. Honestly, there's no harm in asking.
Just don't incentivize or offer discounts, because if you do that, your reviews might get flagged, or worse, regulators might catch and penalize you. (According to the Search Engine Land report, as much as 14 percent of marketers and search consultants still think rewarding customers for writing reviews are a good idea. Let's just say we're one of those who won't recommend the practice.)
Here's a bonus tip: when you do request for reviews, try to mix it up a little bit, in terms of the sites where you're looking to build those reviews.
Don't focus exclusively on Yelp, or Google+, or TripAdvisor. Target niche sites, too. If you're running an automotive dealership, build up your presence on Cars.com and DealerRater. If you're managing a healthcare services brand, spend some time on Vitals, RateMDs, and Healthgrades, too. These niche review sites can put you in front of more qualified leads and turbocharge your review and reputation strategy.
Any questions? Need help? Contact us and we'll show you how we can improve your reviews, ratings, and reputation. Or you can request a demo of ReviewTrackers and discover why over 50,000 businesses love our platform. Looking forward to hearing from you!