Download 43 free review response templates for negative and positive reviews
Get the templates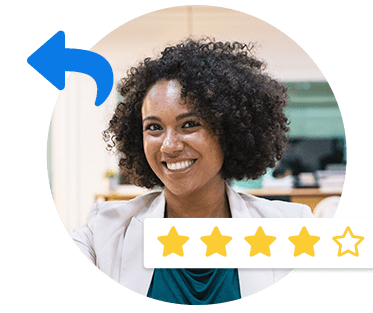 Twitter – the popular social networking and microblogging service – can be an extremely valuable platform for business owners looking to enhance their online reputation and visibility.
But use it the wrong way and Twitter will come back to haunt you. A single inappropriate or insensitive tweet is often enough to trigger a chain reaction of angry comments, undesirable mentions, bad reviews, and negative publicity – all of them capable of destroying your business' online reputation.
Check out this list of dreadful Twitter mistakes that some companies and brands have made recently.
KitchenAid (@KitchenAidUSA)
Last October, during the US presidential debate, someone using the KitchenAid Twitter account sent an offensive tweet about President Barack Obama's late grandmother, Madelyn Dunham, who died in November 2008.
The tweet said, "Obamas gma even knew it was going 2 b bad! She died 3 days b4 he became president. #nbcpolitics"
Shortly after receiving a chain of negative comments from Twitterverse, KitchenAid deleted the tweet. The company also issued an apology, with a tweet that said, "Deepest apologies for an irresponsible tweet that is in no way a representation of the brand's opinion. #nbcpolitics"
StubHub (@StubHub)
StubHub, an online marketplace for buyers and sellers of tickets for sports, concerts, theater, and other live entertainment events, recently had its own Twitter account receive a lot of unwanted attention. A staffer accidentally posted a vulgar tweet that basically expressed his happiness about the fact that it was Friday – and that he could finally get out of work.
StubHub then deleted the unauthorized tweet and apologized to its followers for the inappropriate language used.
Hollister
Hollister, an Abercrombie & Fitch clothing label, made the mistake of hiring insensitive models for a photo shoot in South Korea, during a Hollister store opening. The models made "squinty eyes," flipped their middle fingers to photographers, and mocked the Asian pronunciation of English appeared on their Twitter accounts.
(Check out: "12 Online Reputation Management Mistakes Businesses Make on Twitter")
Chrysler Autos (@ChryslerAutos)
Sometimes, simply forgetting to log out of your own personal Twitter account can spell disaster. This is exactly what happened when someone handling the Chrysler Autos Twitter account accidentally tweeted out his or her thoughts on drivers in Detroit.
"I find it ironic that Detroit is known as the #motorcity and yet no one here knows how to f****** drive," the profane tweet read. It was deleted shortly after being published, and the employee from New Media Strategies who was responsible for the tweet was then fired.
"Chrysler Group and its brands do not tolerate inappropriate language or behavior," a company spokesperson said. "We apologize to anyone who may have been offended by this communication."
Celeb Boutique (@CelebBoutique)
UK-based online fashion boutique Celeb Boutique made the misguided mistake of riffing on the Aurora "Batman" shooting in Colorado and using it as a sales tool.
The company's Twitter account cluelessly used the hashtag #Aurora to link to the store's Aurora dress, without knowing that the hashtag was trending on Twitter because of a much graver incident: the mass shooting that occurred at a midnight showing of The Dark Knight Rises in Aurora, Colorado.
"We are incredible sorry for our tweet about Aurora," Celeb Boutique tweeted out after realizing its mistake. "Our PR is not US-based and had not checked the reason for the trend; at that time our social media was totally UNAWARE of the situation and simply thought it was another trending topic."
Almost all of these companies and brands deleted their disastrous tweets shortly after they were published. Still, it's important to remember that the Internet – including social media – is written not in pencil but in ink.