See customer feedback from over 100 review sites in one place
Request a demo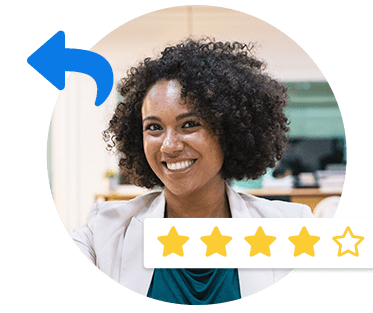 A modern brand or company knows that understanding your customers and improving the customer experience is essential to success.
Yes, customer experience has always played a crucial role in determining the success of businesses, but not like it has since 2010, when we entered what research firm Forrester describes as the "age of the customer – a time when focusing on customers matters more than any other strategic imperative."
If 1900-1960 was considered the "age of manufacturing," 1960-1990 the "age of distribution," and 1990-2010 the "age of information," then 2010 to present day is the age of the customer.
According to Gartner, customer experience innovations will consist of 50 percent of consumer product investments by the year 2017.
Trends in Customer Experience
If a customer experience strategy is what you need in order to be competitive today, what are the current trends that your organization must be aware of, keep up with, and take full advantage of?
Data mining and sentiment analysis
Reviews and feedback can play a large role in helping your business understand your customer and therefore your customer's experience.
By using text analytics to understand the sentiment of reviews and feedback, you can determine what is working versus what isn't, in terms of the quality of the product and services you offer.
There has been a considerable amount of research on sentiment analysis, and methods have been presented on ways to extract the meaning out of what is said and written online.
We should mention that sentiment — opinions and emotions of individuals — is not just for businesses hoping to study detail at a granular level. When it comes to the big picture, understanding individual sentiment can be applied across different agents, such as organizations, politics, and public opinion.
Emotion
Customer experience transformist Bruce Temkin dubbed 2016 as "the year of emotion."
Scott Magids, Alan Zorfas and Daniel Leemon in Harvard Business Review's "The New Science of Customer Emotions," write:
"There is a tremendous benefit in connecting with customers on an emotional level. Given the enormous opportunity to create new value, companies should pursue emotional connections as a science — and a strategy. But for most, building connections is more guesswork than science. At the end of the day they have little idea what really works and whether their efforts have produced the desired results."
Mobile
Smartphone ownership only continues to increase. Prospective customers rely on local search when Googling nearby places to go to.
In 2015, Wired predicted that the smartphone could be one's only computer in less than two years.
Meanwhile, according to a Pew Research report from 2015, 68 percent of Americans own smartphones and 45 percent own tablets. In addition to the rise in the ownership of smartphones and tablets, 78 percent of adults under 30 have a computer or laptop — what might not surprise you is that's about a 10 percent decrease from 2010.
In order to stay competitive in today's customer age, you must invest your efforts and resources in enhancing the customer's experience with your brand on a mobile device.
Social media for customer support
Customer support via social media is not going anywhere. It's here to stay.
Customers post content on social because they'll get a faster response than if they send an email. In fact, according to Convince & Convert, 42 percent of consumers expect a 60-minute response time on social.
Read MORE: Key Insights on the Shelf Life of Online Reviews, Tweets, and Facebook Posts
Customer journey mapping
Every customer experience management strategy should start with an understanding of the customer journey. This is why you should study customer behavior and interactions across channels and touchpoints and map the entire experience.
According to Adaptive Path, there are four big-picture steps in customer experience mapping:
Uncover the truth.
Chart the course.
Tell the story.
Use your map.
Read MORE: "Your Guide to Mapping the Customer Experience"
It will be interesting to see what happens in the near future. Mobile use will continue to rise, and customers will continue to turn to social media for customer service.
While trends always evolve and it's impossible to say for certain what the landscape will look like for businesses in the years to come, this has and will always remain true: a deep understanding the customer experience makes a positive impact on key business metrics and the bottom line.