Download 43 free review response templates for negative and positive reviews
Get the templates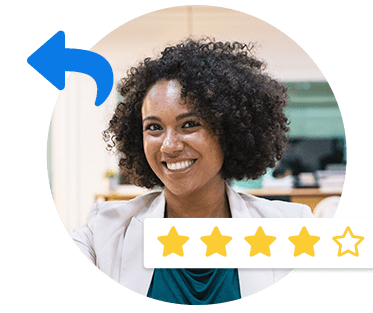 Welcome to This Week In Reviews, a weekly digest of the most important stories about online reviews, customer feedback, and customer experience. This week: Salesforce study finds customer experience is now top priority for sales teams, and Google and Facebook are criticized for fake news.
The Customer Experience Is Now First Priority for Sales
According to new research by cloud computing company Salesforce, customer experience is now the first priority for sales teams.
Out of a survey of more than 3,100 global sales leaders, 78 percent of teams reported that they are paying close attention to anticipating customer needs.
The research reinforces the idea that the customer needs to be first in order for a business to be successful.

Facebook and Google Criticized for Fake News Around Election
Google and Facebook have been encountering heavy criticism since last week's presidential election about fake news displayed on the companies' websites – fake news that is said to have influenced voter opinions.
Both companies have taken action, and updated their policies to make sure fake news websites do not use advertising services provided by the tech giants.
On the other side, however, it's been reported that Facebook is the reason Donald Trump won the election – but because Trump's campaign invested heavily in Facebook for advertising, and not necessarily because of fake news.
"Social media was Trump's primary communication channel," writes Issie Lapowsky, a senior writer for WIRED. "It wasn't a platform for broadcasting pre-planned messages but for interacting with supporters and starting new conversations – however controversial those conversations often were."
She writes, "Whether fake news did or didn't affect the election's outcome, Facebook as a platform did."
Although the way a brand uses social platforms is different than the way a candidate uses them, the influence of Facebook on voters' opinions shows that interacting with consumers on social media can be effective.
Social media gives people the chance to communicate in an instant, makes them more likely to share their honest opinions, and brings people together who are geographically distant.