See customer feedback from over 100 review sites in one place
Request a demo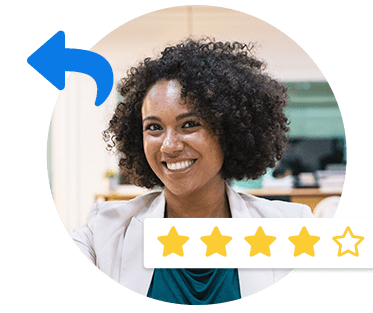 To hotel and hospitality executives: how do you get a higher rating – and attract more customers – on community-based ratings and review aggregators like TripAdvisor?
This was the question that a group of researchers from University of Las Palmas de Gran Canaria in Spain hoped to address as they studied the relationship between a business' TripAdvisor rating and its number of reviews.
Entitled "Online Customer Reviews of Hotels: As Participation Increases, Better Evaluation is Obtained," the groundbreaking study was published recently in the Cornell Hospitality Quarterly. It considered the valence and volume of what the researchers termed "electronic word-of-mouth" (eWOM) – online reviews and ratings – using a sample of 16,680 hotels in 249 tourist areas.
The results are intriguing, to say the least. According to the study, the average rating for a hotel with 11 to 20 reviews is 3.5 out of 5, with "terrible" reviews (with a rating of 1) at close to 12 percent. This might not seem encouraging at first, but don't worry: as a hotel gets more reviews, the average rating increases to 3.9, with a total of 101 or more reviews.
Growth in the number of reviews on TripAdvisor was also shown to increase the percentage of "excellent" reviews by half, while cutting the "terrible" ones by more than half.
"Early reviews of a business tend to be disproportionately negative," the researchers wrote. "As the number of reviews increases…the negative effect is mitigated. Moreover, the study agrees with other findings that positive comments are more common than negative reviews. Whether or not hotels actively respond to negative reviews, one implication of this study is that hoteliers should try to increase the number of reviews they receive to balance the positive and negative representations of their property (in addition to investigating and correcting the causes of negative comments)."
One of the key insights that industry executives can take from this study is that – in order to drive more bookings, attract more customers, and grow the business via TripAdvisor – one must find ways to generate, or at least encourage more online reviews.
The researchers suggested sending out E-mails to guests in order to get them to review a given property. If you don't yet have a system in place for this, try ReviewTrackers, a hotel reputation monitoring and review management platform with a review request feature for automatically requesting customer feedback.
Not only is this a great way to build your online reputation; it's also a way of increasing your engagement level with guests and travellers who have stayed in your property. (Sign up for a free demo here.)