Download 43 free review response templates for negative and positive reviews
Get the templates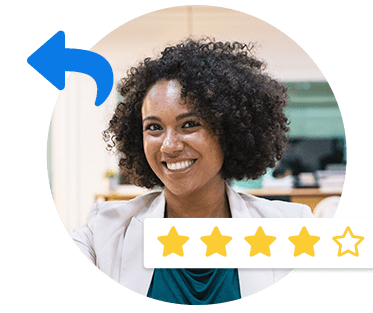 You probably already know this – a 2012 study had hinted at it – but consumers continue to trust online reviews, recommendations, and ratings more than they do advertisements and direct marketing messages.
According to Forrester Research's latest findings – which report on today's digital marketing landscape – 70 percent of US online adults trust brand recommendations from friends and family. If this sounds familiar, it's because a study last year by Battery Ventures reached a similar conclusion: that more than half – or 55 percent – of US consumers trusted only the opinions and reviews of friends and family.
(Check out: "Consumers Consult Friends, Websites, and Online Reviews Before Visiting Local Businesses")
Forrester's findings, moreover, showed that 55 percent trust professionally written online reviews (as in CNET or Consumer Reports), while 46 percent trust consumer-written online reviews on review aggregators like Yelp, TripAdvisor, Google, and Foursquare.
Entitled "How to Build Your Brand with Branded Content," the Forrester report took into account the responses of over 58,000 US adults and 5,630 Canadian adults. Interestingly enough, it revealed that consumers actually trust online reviews over natural search engine results: in fact, only 43 percent trust promotional messages and results that appear on search engine results pages. Consumers trust company and brand websites even less, with only 32 percent saying they'll trust content from these types of sites.
What does this mean for business owners, marketers, and advertisers? Well, for one, you have to claim your business listings on online review aggregators and local search platforms. It's also more critical than ever to manage and monitor online reviews, so that one can listen closely, gain insights, and respond effectively to what customers are saying and reading online.
Forrester Research also encourages biz owners and marketers to take advantage of – instead of fear – online reviews. "Marketers now have the power to connect with their customers in ways they never could before, as branded content can bridge the gap between TV's emotive power and digital advertising's measurability and efficiency," said Tracy Stokes, Forrester Principal Analyst. "For every Old Spice and Oreo success story, there are hundreds of unseen messages and videos."
For more data and stats from Forrester's latest study, check out the infographic below:
Infographic credit:
Business2Community