Download 43 free review response templates for negative and positive reviews
Get the templates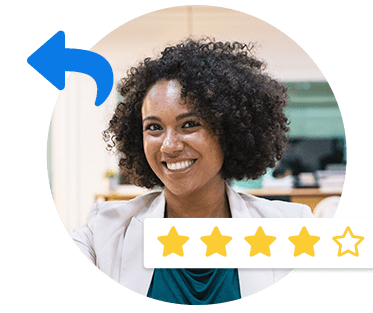 A new report by IT consulting firm Infosys shows that consumers increasingly prefer to interact with retail brands via social media.
In fact, 9 in 10 consumers say that how much they spend is influenced by their social media engagement. Of particular interest is the finding that people interact with retailers' Facebook pages (38 percent) more than they interact with retailers' websites (36 percent) – confirming that social media continues to shape the shopping experience.
Well, maybe not including Foursquare, though. According to findings, only 2 percent say that the mobile check-in service and local business discovery engine has any impact on their purchase.
(Check out: "5 Awesome Tips for Improving Customer Engagement")
Infosys' report – entitled "Rethinking Retail" – follows previous recent studies on how online consumer-generated content is impacting the retail industry. Just a couple of weeks ago, a Ryan Partners report revealed that online reviews, Emails, and apps have become the three most influential shopping tools today. An analysis by IBM, meanwhile, highlighted the finding that 81 percent of consumers receive advice about an upcoming purchase from other consumers via a social site – and that 74 percent admit that the information eventually influenced their purchase decision.
"Creating a consistent experience across all physical and digital touchpoints has a direct impact on sales," said Sandeep Dadlani, Senior VP and Regional Head (Americas), Retail, CPG and Logistics at Infosys. "However, with the dominance of social media, creating a consistent and personalized relationship with consumers is now much harder. Retailers and brands need to arm themselves with the technology that can ensure their fans and brand advocates receive the same personalized service across channels to increase sales."
One of the most interesting findings from the Infosys study involves how engagement can drive performance: 89 percent of those who interact with retailers online – through any social media channel – say that the interaction has an impact on their purchase.
It's not just social networks: these interactions likely happen on online review sites, too. This makes it critical for retail executives and marketers to leverage new tools and technology in order to make data-driven decisions and, more importantly, ensure more personalized and positive experiences for consumers in every interaction.
If you're looking for a tool for listening closely and responding promptly to customers' conversations about your brand, try ReviewTrackers, a review management and reputation monitoring platform for multi-location businesses and retail organizations. Not only is it a great way to personalize your interactions with customers across all major online review sites; ReviewTrackers also enables you to gain actionable insights needed to offer superior customer experience. Sign up for a free trial today and see why our retail clients love us.