Download 43 free review response templates for negative and positive reviews
Get the templates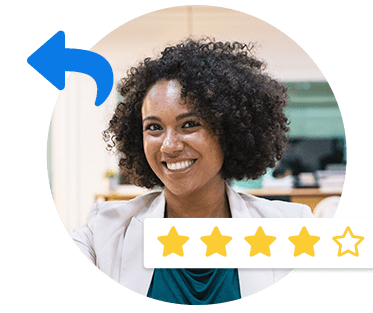 Brand reputation managers, digital marketers, and local search experts are not the only ones who recognize the value of online reviews.
Even consumers agree that reviews are indeed good for business.
Reviews affect brand reputation, purchase decisions, and employee morale.
In a survey by enterprise diagnostic solutions firm Goodsnitch, 9 in 10 American consumers (89 percent) believe that businesses should leverage both negative and positive customer feedback – in the form of online reviews – in order to improve products and services.
Moreover, 86 percent think that review management is also a great way to publicly recognize individual employees for good work.
(Check out: Top 5 Reasons Why You Should Share Positive Reviews with Employees)
"It is encouraging to see that recognizing good employees is top of mind for the vast majority of consumers," said Rob Pace, founder of Goodsnitch. "Businesses have the opportunity to use consumer feedback and recognition to improve products and services as well as strengthen employee morale and organizational cultures."
Review management for local businesses is particularly important
The survey, which takes into account the responses of over 2,500 consumers in the US, also suggests that 85 percent will be more likely to purchase products and services from a company with positive reviews.
Having great reviews and reputation is particularly important for local business owners, for whom it's critical to have an active, well-managed presence on sites like Yelp, Google, TripAdvisor, and Foursquare, among other review sites. Goodsnitch's study found that 1 in 2 Americans rely more on reviews when they are buying from local businesses than from larger corporations.
Other key highlights from the survey include:
Of the Americans (51 percent) who have ever written online reviews, 82 percent wrote both negative and positive reviews. Only 1 percent admit to having written exclusively negative reviews.
Approximately 64 percent of American consumers are more likely to write reviews if the process was less time-consuming.
Women (90 percent) are more likely than men (81 percent) to be influenced by positive reviews.
How do online reviews influence your customers? We would love to hear your thoughts and experiences, leave them in comments below!