Download 43 free review response templates for negative and positive reviews
Get the templates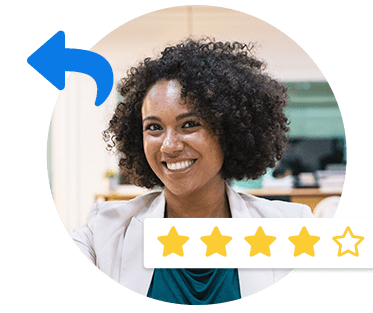 We're pretty excited about the National Restaurant Association's upcoming NRA Show 2014, scheduled this May 17 to 20, 2014 at the McCormick Place in Chicago. In case you didn't know: the ReviewTrackers team will be there. So if you're an attendee, make sure you stop by and say hello.
Like you, we're also looking forward to four days of learning about the restaurant and foodservice industry's latest trends, innovations, tools, and technologies. That's why we have come up with this list of five events we're most excited about for the NRA Show.
When Marketing Met Technology 
If you're a restaurateur, it's easy to feel overwhelmed by all the ways social media and online reviews are impacting restaurant businesses. But technology doesn't have to be an obstacle: you can leverage it in ways that drive guests to your location and fill those seats. Attending this session is a great way to get you started.
You're probably thinking: what does Magic Johnson know about what it's like to operate a restaurant or foodservice business? The answer might surprise you.
(Check out: "New Study Leading up to #NRAShow Reveals that Managing Online Reviews a Priority for Franchise Restaurant Operators")
The legendary Lakers point guard has, since retiring from basketball, grown an impressive business portfolio that includes: food services and facilities management company SodexoMAGIC; airport concessions venture Magic Airport Holdings; staffing company MAGIC Workforce Solutions; $500 million dollar private equity fund Yucaipa Johnson; and African-American television network ASPIRE, among many, many others. Oh, and he also has ownership of the LA Dodgers.
We're glad the NRA chose Magic to deliver the keynote on May 18. "Mr. Johnson is an inspiration to us all," said Sam Facchini, Convention Chair for NRA Show 2014 and co-owner/co-founder of Metro Pizza. "He didn't let where he came from dictate where he could go…. He is the embodiment of the American Dream in general, and the spirit of the restaurant industry in particular."
World Culinary Showcase 
If you secretly like watching celebrity chef shows, then the World Culinary Showcase is the NRA Show event for you. Just check out the incredible lineup: Rick Bayless, Andrew Zimmern, Ming Tsai, David Burke, Graham Elliot, Barbara Lynch, and Pat Neely – among many others. There's nothing like learning from the best – and this event gives you the perfect opportunity to do so. 
Foodamental Studio 
The Foodamental Studio is not only brilliantly named; it's also set to feature some of the world's top chefs, like Mindy Segal, Tony Maws, and Stephanie Izard. An interactive educational workshop area with 20-plus classes, located in North Hall, Level One, the Foodamental Studio is going to be pretty hands-on, with sessions on things like fermentation and dessert design.
A can't-miss session: "Flippin' over Filipino Flavors" (May 19, 2:30 pm to 3:15 pm), which will explore one of the next big Asian flavor trends. Chefs Jess DeGuzman and Michael Morales of Michelin-recommended Sunda in Chicago will give you the low-down on Filipino cuisine with its sweet, salty, and sour flavors and adventurous, unfamiliar ingredients. (Bagoong, anyone?)
Block Party 
Did someone say block party? That's right. Mark your calendars: March 19. This is when the NRA Show gives you the chance to hop around some of Chicago's finest venues. (You get in for free with an NRA Show badge, but you have to click here to RSVP.) Block Party venues include: Cantina Laredo, Harry Caray's Italian Steakhouse, Howl at the Moon, Hubbard Inn, Mercer 113, Public House, Rockit, Social 25, Studio Paris, SUB 51, and Theory.