See customer feedback from over 100 review sites in one place
Request a demo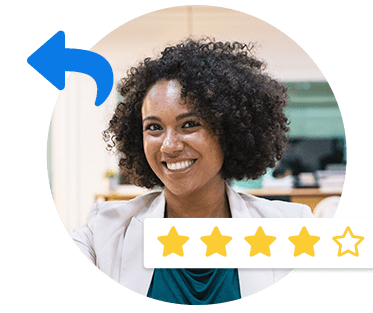 Whether it's in the form of a detailed review on Google, an overall star rating on Credit Karma or Lending Tree, personalized recommendations on MyBankTracker, or a candid comment on Facebook, the opinions, experiences, and feedback shared by banking customers have the power to influence the behavior of those shopping for banking and financial products.
Discover how U.S Bank uses ReviewTrackers to
measure the customer experience
. Download the PDF by submitting the form below.
1 in 5 consumers

say

they have made a financial decision based on a review or recommendation of a credit card or banking service.

Banking consumers are not shy about sharing their opinions, with almost half — 49 percent —

recommending

credit cards and banking products to others several times a year.

Consumers

agree

that reputation, including online reviews and online customer feedback, is a "very important" factor in deciding whether or not to trust a bank or financial services provider.
Beyond improving their mix of products or providing transactional convenience, banking industry executives are now focusing on ways to more effectively manage and harness their online reviews and customer feedback.
Online reviews and customer feedback play a crucial role in helping consumers make smarter banking and money decisions.
Customer Success Story: U.S. Bank
U.S. Bank, a financial services company headquartered in Minneapolis, Minnesota, is committed to delivering the best possible experience for its customers. As part of this commitment, the company keeps a pulse on what people are saying online — on social media and online review sites — about its own products and services.
Troy Janisch, vice president and director of social intelligence for U.S. Bank, says, "If you're not looking at the content that customers are delivering to review sites, you're not getting the full picture."
Recently featured in American Banker, Troy goes on to explain the processes behind the successes and the merits of online reviews.
In this customer success story, we explore in detail how U.S. Bank:
Stays on top of customer feedback on

23 online review sites

, covering over

3,000 U.S. Bank locations

;

Implements local listings and reviews as part of the company's

local search engine optimization (local SEO)

strategy;

Improves collaboration and

streamlines the process

of collecting, managing, and responding to feedback;

Shares

insights from customer feedback and Voice of the Customer

data to internal stakeholders;

Leverages online reviews to

promote fair and responsible banking

and

improve overall customer experience

;

And more.