Download 43 free review response templates for negative and positive reviews
Get the templates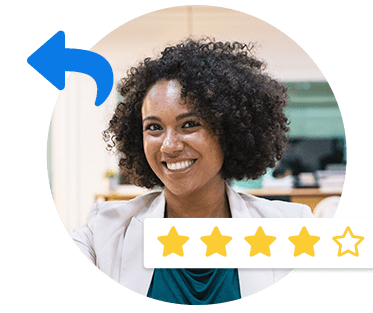 Last month, we highlighted the success of an award-winning auto dealership in Michigan that embraced the power of online reviews to drive business performance. Today, we're telling the story of another business – a luxury B&B in British Columbia – and how its owner also leveraged reviews and used these as an integral part of his business strategy.
Premium B&B takes advantage of TripAdvisor
Meet Jack Pope. He's the owner of the beautiful Coracle Cove Waterfront Suite, a bed and breakfast place in BC, Canada. Hit by the global recession in 2008, Pope was forced to find ways to save his B&B amidst economic crisis. At the time, fewer people were taking vacations. He was therefore pressured to lower the room rates at his 700-square-foot premium waterfront accommodations – but doing so was not a sustainable long-term solution to the problem of how to attract more guests.
The situation was made more complicated by the emergence of new online platforms like Booking.com and Airbnb. "The whole supply chain really started to open up so there was more product in the marketplace," Pope said in a recent interview with the Globe and Mail. "Subsequently, it became very competitive in terms of pricing."
Here's what Pope did. He listened closely to what all his guests were saying online. Instead of fearing the expanding online marketplace, he embraced it. Having attended an online hospitality marketing course at Cornell University, Pope realized that the insights one gained from customer feedback were extremely valuable in developing a better business strategy.
He said, "I looked for comments that fit into these three key areas: the kinds of activities that people enjoyed, their interests, and their opinions on their stay."
In particular, Pope turned to travel reviews site TripAdvisor, where he monitored hotel reviews and learned more about what his own guests really wanted. He also learned that, in order to attract new visitors, he had to improve his property's online reputation on TripAdvisor. "Current research shows that around 72 percent of travelers will check with TripAdvisor before they confirm a booking," he said.
So, together with his wife, Pope worked hard at encouraging positive reviews from those who have previously stayed at Coracle Cove. With actionable insights, he also re-branded the business (including the Coracle Cove website and logo) in order to reflect more of what guests loved about the property – and less of what didn't really matter.
Pope also took customer testimonials from other online review aggregators and travel sites in order to share positive guest experiences at Coracle Cove. "For instance," he said, "I took testimonials like our Lonely Planet writeup – 'The suite at this tranquil waterfront property is almost at sea level, giving you immediate access to a truly special private deck overlooking the glistening brine' – and placed it at the top of my site in a more visible position."
The results of Pope's efforts cannot be denied. Right now, Coracle Cove's TripAdvisor listing ranks fourth among all B&Bs in Sechelt, BC, with 87 reviews and an aggregated online rating of 5 stars out of 5. The property won a TripAdvisor Certificate of Excellence this 2013, and was featured recently on CKNW as one of the best BC spring getaways. Most importantly, Pope's bookings have increased by 42 percent from his previous three-year average – and, compared to 2012, this year's bookings are up by 65 percent.
Is your business on TripAdvisor? In what ways are you taking advantage of the online travel reviews aggregator? Let us know by leaving a comment in the section below! 
(Image credit: Coracle Cove)