See customer feedback from over 100 review sites in one place
Request a demo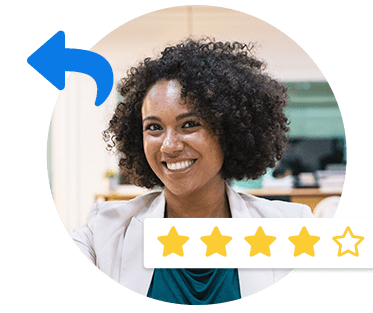 Online reviews are here to stay, and your customers have the final say no matter what type of business you own or manage.
Only 13 percent of consumers will consider buying from a business that has a 1- or 2-star rating.
Businesses that stay engaged on online review sites attract 4 times more page views and 63 percent higher popularity rankings and visibility on TripAdvisor.
4 out of 5 consumers reverse their purchase decisions based on negative reviews.
Case Study: Merlin Entertainments
Merlin Entertainments is a theme park and visitor attractions operator. As one of the world's largest entertainment companies, Merlin Entertainments is behind celebrity attractions Madame Tussauds, SEA LIFE Aquariums, family entertainment centers, LEGOLAND Discovery Centers, and the Dungeons live actor shows.
We spoke with Patrick Connor, Director of Marketing and Sales for North America for Merlin Entertainments.
"(ReviewTrackers') value from the ROI is fantastic," Connor says. "For spending a small amount per attraction monthly, we get a wealth of insights shared amongst the right group of decision-makers."
In this case study, we explore in detail how Merlin Entertainments is:
Simplifying workflow and saving time
Widening the scope and the amount of reviews they monitor
Improving team collaboration
Benefiting from E-mail alerts and actionable insights
Download the case study to read more from Connor and explore in detail how Merlin Entertainments has saved time and energy by using ReviewTrackers.