Facebook pages now receive online reviews and ratings.
This is a good thing, especially if you're the type of CMO or social media professional who is confident enough about your product or service, and who has taken a proactive role in managing your brand, specifically your brand reputation on the social media website.
Continuing this logic…. if you already have a large Facebook following, you should be getting lots of reviews… right?
Right?
Okay, maybe it's not that easy.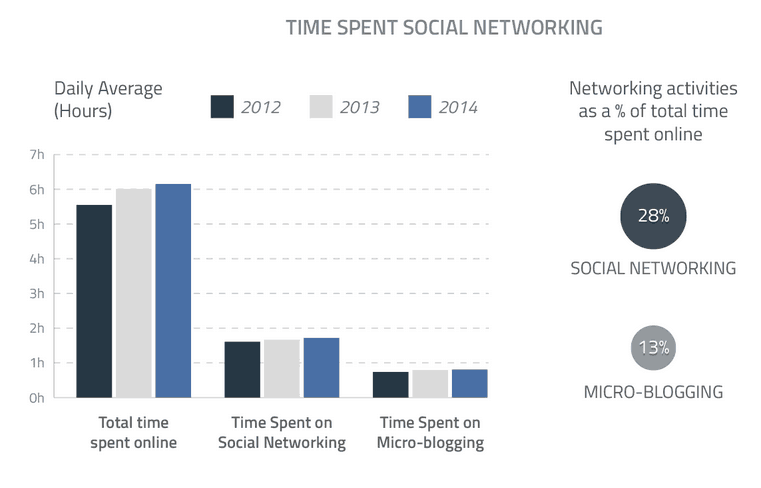 Facebook and Review Management
If you have yet to enable the review feature on your Facebook business page, we invite you to check out these findings from a report by eMarketer. The data is useful in determining whether or not Facebook reviews are for you, and if you can add the popular social network to your online marketing, social media marketing, and reputation management mix.
According to eMarketer's figures, US adults spend an average of 21 minutes each day on Facebook in 2014.
This means that:
One-third of the time that people are on all social networks, they are on Facebook.
21 minutes on Facebook also account for 6% of the total time US adults spend using digital devices.
Among adult Facebook users, average time spent per day on the popular social network is 39 minutes.
The average time that users spend on major media will increase by 21 minutes from 2013, totaling 12 hours and 28 minutes each day.
People spend more time on Facebook than with their pets.
Check out the complete numbers below:
eMarketer's 2014 study took into account more than 500 data points collected from over 70 research institutions including audience measurement companies, industry associations, academic institutions, major online media platforms and other research firms with various methodologies ranging from online surveys, in-person interviews, phone surveys and meter tracking.
What do these figures mean for marketers? 
One of the implications of eMarketer's study is that local business owners must continue to consider Facebook as one of the major social media channels for attracting and engaging with potential and existing customers. As you can see from the graphic above, the amount of time people spend on the social network has risen steadily since 2012. It's likely to increase even more next year. With Internet-enabled devices with different screen sizes (laptops, desktops, smartphones, tablets), users are consuming all kinds of information, reading their friends' status updates, following and liking brands, and posting online reviews and ratings of businesses.
The addition of Facebook reviews offers local business owners and Facebook page administrators a new way to engage – apart from the traditional posting of status updates, special offers, links, and photo albums.
If you enable reviews on Facebook, you are in a unique position to respond to customers directly, manage your brand reputation, and build trust among Facebook users who visit your page.
Did we miss anything? Leave your best tips in the comments below!