Succeeding in the restaurant industry requires a boost in online presence, which is why it's important to register your restaurant on Zomato Business. The dining-focused website lists over one million restaurants in 10,000 cities and across 24 countries.
Aside from the standard offering of business listings and customer reviews, Zomato also offers other features including delivery service and a point-of-sale system (POS).   
You might be lost or confused when setting up shop on the site, but we're making the process easier for you with this guide. We'll answer your questions and show you Zomato's features so that you become a power user in no time.
How to Register Your Restaurant on Zomato
Adding or registering your restaurant on Zomato takes only a few steps through one of two methods: you can search for your restaurant on the Zomato Business page, or add it manually to the platform database.
Restaurant Search
Is It Listed on Zomato?
The Zomato Business homepage features a search bar where you can put the name of your restaurant (make sure you're searching in the right city).

Create a Zomato Account
If the name, address, and phone number for your restaurant is correct on the site, you can create a Zomato account (a Google or Facebook account is also acceptable) and claim it.To create a Zomato account, you'll need to provide your full name, an email address, and a password.

Verify Your Claim
After creating a Zomato account and clicking on the "Claim This Restaurant" on your business, Zomato will send you an SMS message with a verification code. Typing this code on the website is the final step to claiming your business.

Add It to Zomato
Create a Zomato Account
To have a Zomato account you need to provide your full name, email address, and a password. However, you can also use your Facebook profile or Google account to log in.
Fill Out the "Add a Restaurant" Form
Aside from entering the restaurant's name, city location, and phone number you also need to check two boxes that asks if you are the manager of the restaurant and if it's already open.

Add More Information
Below the form is an option to add more information, which is a must for every business. Providing as many details as possible helps customers, and it speeds up the application process.The optional fields include:
Address/landmark

Alcohol availability

Services (Lunch, Dinner, Nightlife, etc.)

Seating availability (if available, specify whether it is indoor or outdoor)

Payment options

Cuisine types

Miscellaneous tags (Free Parking, Entry Free, ATM, etc.)

Hours of operation

Contact information (restaurant email and phone number)
Things to Keep in Mind
More often than not, it's the restaurant owner or manager who fills out the Zomato registration form. However, Zomato also allows customers to submit an addition as well.
To verify the legitimacy of the restaurant, someone from Zomato will use the contact information on the form to reach out to make sure that the listing is valid.
Aside from images of food, customers will also want to look at your menu. You can upload a copy yourself, or users can grab an image and put it on your restaurant listing. Menu integration is also available through listing services such as SinglePlatform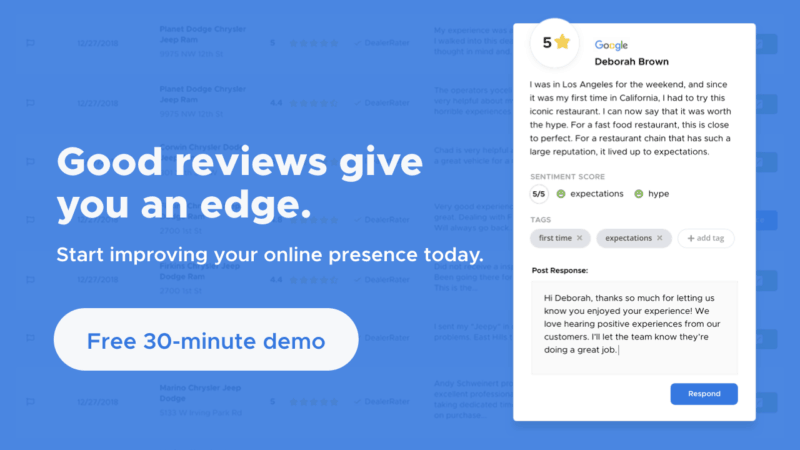 The FAQs on Zomato Business:
How Do I Improve My Zomato Ratings?
A negative or low-scoring review is unavoidable for any business, but there are a few ways to improve a customer's perception of your restaurant such as responding to their feedback or resolving their issues.
A broad strategy to improve ratings might also include an overall improvement of the customer experience. You can find some inspiration in the real-world examples of customer experience success stories on our blog.
Why Did My Zomato Reviews Disappear?
Zomato's current review system says that users can only post one review of a restaurant, and any reviews over six months are deleted. However, we noticed that some business still have reviews months or even years over the six-month limit.
This method is part of the company's belief that the most recent reviews best reflects the dining experience.
How Do I Get More Zomato Reviews?
Getting more Zomato reviews not only increases exposure, but it also shows that people are still visiting your business in the past days or weeks.
Research shows that 69 percent of customers believe that reviews older than three months are no longer relevant. A smaller group, about 15 percent, in that same study said that the only relevant reviews are those posted in the past two weeks.
Acquiring more reviews can be done in a few ways. You can send out requests as part of an email campaign or even give customers a physical review request handout when they pay for their meal.
Another notable method is to simply respond to the reviews that are already posted on your Zomato page. A study from the Harvard Business Review showed that business owners saw a review increase of 12 percent after responding to current reviews.
What Happened to Urbanspoon?
Zomato acquired Urbanspoon in 2015, which meant that all listings on Urbanspoon were transferred to the new Zomato platform. Those with an Urbanspoon account can still use their existing login information (or a Google or Facebook) to see their Zomato listing.
However, the acquisition also eliminated a few staples from the Urbanspoon system. Likes and dislikes for reviews were replaced with positive and negative attributions while newer reviews provided a five-point rating system.
In addition the Urbanspoon app's "Shake" feature, which allowed users to get a random local recommendation, was also removed. Instead, Zomato users will now see a list of Trending Restaurants on their local map or on their city's Zomato page.
Key Zomato Business Features
Once you've registered your restaurant, here are some of the key features within Zomato that you should use to your advantage.
You Can Now Be Featured as a Trending Restaurant
With enough customer engagement and reviews on Zomato, you can earn the status of Trending Restaurant. This prestigious title provides more exposure for your restaurant, but staying on top can be difficult.
Zomato lists Trending Restaurants on a weekly basis so it's important that you keep up the engagement and encourage diners to leave reviews if you want to stay on top.
You Can Still Release Promotions
Depending on your targeted market, you'll have multiple pricing packages at your disposal to carry out paid promotions on Zomato.
This feature is an effective way to rope in new consumers and familiarize them with your brand. Before you execute it, make sure you weigh in multiple factors such as cost per acquisition, customer retention, and the effects of previous deals available to customers.
You Can Incorporate Filters for Your Business
In Zomato you can also apply multiple filters to help customers find a restaurant that meets their exact cravings at the right time and place. Some filters include hours of operation, a free Wi-Fi connection, and multiple dietary options.
Integrating Zomato Order
Zomato also features a delivery service with Zomato Order, which competes with the likes of DoorDash, Grubhub, and Uber Eats. However, having a delivery service complement the existing platform reduces the amount of required to place an order.
With a few clicks, users can read the reviews for a restaurant and then put in an order based on their impressions.
An Integrated POS System in Zomato Base
The acquisition of MaplePOS allowed the company to create Zomato Base, a new POS system.
By using Zomato Base, owners and managers can handle multiple facets of their restaurant such as the menu, inventory, receipts, and customer relationships. The POS system also works with Zomato Order, which makes it an obvious choice for those already using the delivery app.
Managing Reviews on Zomato and Other Food Apps
It's a safe bet that your restaurant  is listed on other restaurant review sites aside from Zomato such as Yelp, Google, and Facebook. Customer feedback is a crucial element when you're trying to find ways to improve service in your establishment.
By using review monitoring software like ReviewTrackers you can easily keep track of feedback from multiple sites. By seeing a plethora of reviews in one location you can find trends that can help you improve the dining experience.