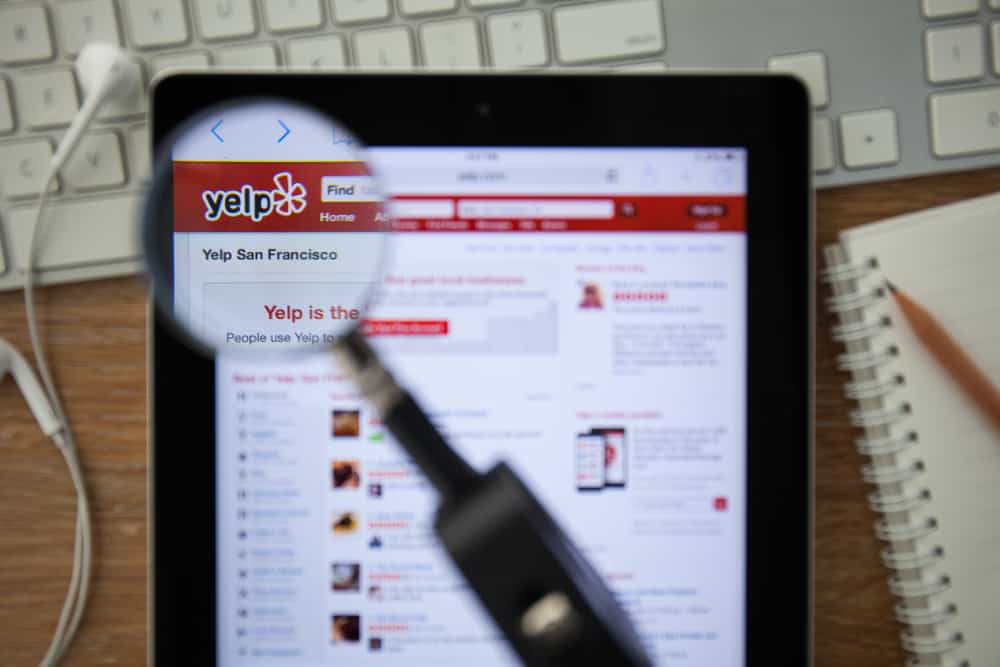 Reviews are important.
4 out of 5 consumers reverse their purchase decisions based on negative online reviews.
So if they are so important…
Why does Yelp filter reviews?
It usually depends on the reviewer who leaves it, or possibly the review itself. The review could be filtered if:
The reviewer does not have a complete profile
The reviewer does not have social integration
The reviewer has only positive reviews
The review was submitted from an IP located somewhere else
The reviews are originating from the same computer
The reviewer does not have Yelp friends
The nature of Yelp's display algorithm and Review Filter has been controversial, to say the least, but that should not dissuade any business from trying to garner great reviews by offering excellent products and services, and engaging with their audience by promptly responding to online reviews.
Managing and understanding what drives Yelp reviews has become an important tactic for many local marketing professionals and important for every brand's local marketing strategy.
The majority of businesses stand to gain some level of benefit by engaging with Yelpers, even if the review is… less than perfect, or if the best reviews are regulated by Yelp's automatic filter.
While some businesses have gone as far as filing class-action lawsuits against Yelp, alleging that their filter is set up as a way to extort businesses into advertising, so far none of the lawsuits have succeeded; and one judge after another has dismissed a variety of allegations of a similar style.
To date, Yelp has not disclosed what drives their review filter with a richness of detail, but through observation and sample analysis, we can make some basic assumptions. Knowing what triggers the Yelp review filter will help you better understand what it will take to achieve Yelp domination.
Certain types of behaviors are likely to push a review into non-recommended status. Keep in mind that reviews under non-recommended status, whether bad or good, will not be taken into account when calculating the overall review average for a business.
The closest Yelp has been to disclosing the way they filter their reviews is through their FAQs, where they describe their recommendation process as follows:
We use automated software developed by our engineers to recommend reviews from the Yelp community. The software looks at dozens of different signals, including various measures of quality, reliability, and activity on Yelp. Most of all, however, it's looking for people who are intrinsically motivated to share the wide range of rich and detailed experiences they have every day with local businesses. On average, our software recommends about three quarters of the reviews that are submitted to the site.
The Reviewer Does Not Have a Complete Profile
This is one of the most common triggers and one that is likely to dampen the enthusiasm of first-time Yelp users. Let's say someone has a fantastic experience with a local business and feels inclined to review the business on Yelp. If it is the person's first review, for the sake of expediency he or she is unlikely to be motivated enough to complete a profile or engage in befriending other Yelpers.
This alone is sufficient to trigger a Yelp filter and deem the review as not recommended. Unfortunately, this filter unfairly benefits first-time Yelpers that join Yelp with the intent of posting a negative review.
The Reviewer Does Not Have Social Integration
Another common denominator among filtered reviews is the absence of social integration and social engagement, using Facebook and Twitter as part of their Yelp interactions. Reviewers who have added their social profile to their Yelp profile stand a much better chance of having their reviews, both good and bad, posted as trustworthy and recommended. 
The Reviewer Has Only Positive Reviews
If a Yelper exclusively posts five-star reviews, then there is a great chance that all of his or her reviews will be filtered out. By this, we are not suggesting that you provide less-than-perfect service in hopes of getting a 4.5 instead of a 5. Instead, we are sharing insights to help you understand what might have triggered a non-recommended status on a great review submitted by one of your customers.
The Review Was Submitted from an IP Located Somewhere Other Than the Business Location
This particular potential filter may cause a great deal of frustration to vacationers and travelers who get back home and attempt to submit a review. If a review is not generated from an IP in close proximity to the business, then it stands a good chance of falling into the non-recommended bucket.
The Reviews Are Originating from the Same Computer
Yelp uses cookies to track engagement. If a business receives multiple reviews in a row originating from the same device, then they will be marked as not recommended. In this case, the filter serves as a way to reduce fraudulent reviews, both positive and malicious. There are very few scenarios where multiple reviewers are likely to create reviews from the same device, one after another. This filter is mainly intended to keep everyone honest.
Reviewers Do Not Have Useful or Funny Marks on Their Other Reviews
This one is a hit or miss, but we did notice that reviewers who have multiple reviews marked as funny or useful stand a better chance of having their reviews stick. In addition to being a business owner, if you are also an engaged Yelper, then take the time to mark reviews as funny or helpful. By doing this, not only are you helping shoppers but you are also increasing the credibility and engagement power of other Yelpers. Be generous with your clicks.
The Reviewer Does Not Have Yelp Friends
Let's not forget that Yelp is, at its very heart, a community; and being social is exemplary. Reviewers with friends are far more likely to have credibility and have their reviews overcome the Yelp filters. Lone Rangers don't really stand a chance, either as businesses or as individuals. You should make a concerted effort to engage with other Yelpers at a social level, both online and offline.
"Yelp can be extremely beneficial for your business if you are willing to engage with your Yelpers and maintain a vision of community."
Keep in mind that asking for Yelp reviews is discouraged. Instead, we recommend you spend time engaging with prior reviewers via review responses and building a business rooted in excellence in order to earn your reviews fair and square.
Yelp is a key player when it comes to building your online reputation, and it can help you expand your marketing reach, even without advertising. Don't let this opportunity go to waste.