In today's fast-paced digital landscape, marketing professionals are always on the lookout for ways to improve their strategies and deliver better results. The right digital marketing tools can be game-changers, but with countless options available, it can be overwhelming to decide which ones are worth investing in.
Fear not! We have curated a list of 12 essential marketing tools that should be part of every marketer's arsenal. These tools will streamline your processes, enhance targeting, boost engagement rates, and ultimately lead to higher conversions.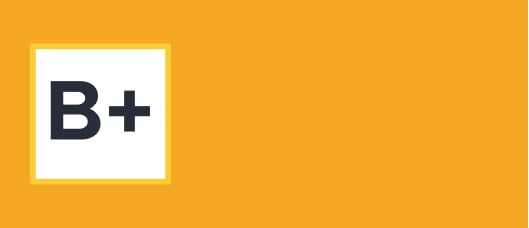 Find out your brand's online reputation score
Take the guesswork out of your strategy. Instantly generate your brand's online Reputation Scorecard, complete with review highlights, ratings, keyword trends and more.
Must-Have Digital Marketing Tools for Every Marketing Pro
Whether you're an experienced marketer or just starting out, these powerful instruments will give you the edge over your competitors and help achieve your goals more effectively.
Social Media Management Tools
Managing a social media presence is no longer a daunting task thanks to social listening and social media management platforms like Hootsuite, Buffer, and Sprout Social. With tools like these, you can:
Schedule posts at optimal times across multiple channels such as Facebook, Twitter, and LinkedIn; 

Engage with followers instantly through unified messaging; 

Monitor performance metrics; 

Create content libraries; and

Collaborate with team members – 
– all from one centralized dashboard.
Email Marketing Tools
Despite being what some would call an "old-school" approach, email marketing remains highly effective in maintaining customer relationships. Mailchimp is a popular choice that allows businesses to automate campaigns while customizing newsletters according to audience preferences using pre-designed templates or creating them from scratch using its built-in design editor. 
Advanced features include audience segmentation based on demographic data or past interactions (like clicks) and A/B testing capabilities for optimizing subject lines or send times – ensuring maximum impact.
Website Analytics Tools
Google Analytics helps businesses measure website performance by tracking visitor interactions such as bounce rate and conversion rate optimization (CRO). This valuable data assists marketers in identifying areas that require improvement, setting goals for increased performance, and understanding the effectiveness of marketing campaigns. 
Additional tools like Adobe Analytics or Mixpanel offer advanced features such as user cohort analysis, funnel tracking, and in-depth customer behavior insights.
Search Engine Optimization (SEO) Tools
SEO is critical for businesses wanting to attract organic traffic to their website. SEO tools help businesses identify and target the right keywords, analyze their competitors' strategies, and optimize their websites for search engines. 
Tools like Moz or SEMRush enable marketers to optimize websites based on:
Keywords analysis; 

Competitor research and competitor analysis; 

Technical SEO audits; and

Backlink profile evaluation, amongst others – 
– all crucial components needed for attaining higher search engine rankings organically. These platforms also provide content optimization suggestions by identifying keyword gaps and offering topic ideas based on historical data from your competitors' strategies.
Content Marketing Tools
Creating and distributing high-quality content is crucial in today's digital marketing landscape. Platforms such as HubSpot or CoSchedule allow marketers to:
Plan their editorial calendar according to

target audience

personas, 

Create engaging blog posts with integrated SEO recommendations, 

Collaborate with team members during the creation process, and

Distribute content across multiple channels using automated social media scheduling tools.
Features like these ensure your brand message reaches its intended audience effectively.
Advertising Tools
Google Ads Manager enables businesses to run targeted ad campaigns with specific budgets, bidding strategies, and audience segmentation through Google's powerful advertising network (including Search Network ads and display ads). 
Track real-time performance data, including click-through rates (CTR), cost-per-click (CPC), and conversion rates, allowing continuous improvement of your ads for better ROI over time. 
With an alternative like Facebook Ads Manager and Facebook Business Manager, you're equipped to leverage social media advertising opportunities with targeted ads. Focus on users based on interests or demographics while utilizing various ad formats like carousel ads and video ads to pique their interest.
Heat Mapping Tools
Visualize user behavior on your website with heat mapping tools like Crazy Egg or Hotjar, which record valuable information about: 
Clicks 

Taps 

Scrolls 

Cursor movements 

Dwelling times spent hovering over specific elements
Heatmapping analytics work wonders for your website, uncovering insights into potential pain points, improvements needed for better user experience, and which changes will boost conversion rates. 
These tools also provide session recordings to analyze individual user journeys, helping marketers identify trends in customer behavior and tailor their websites accordingly.
A/B Testing Tools
Optimize your website's performance with A/B testing tools like Optimizely or VWO by comparing two different versions of a webpage (or any other element such as buttons, colors, and headlines), then determining which one delivers better results based on predefined goals (like conversion rate). 
This data-driven approach ensures that you're making the most effective changes to your site backed by solid evidence rather than relying solely on intuition guesswork.
Landing Page Tools
When you write a website wireframe, a landing page should be designed to convert visitors into leads or customers. With landing page tools, businesses can quickly and easily create and optimize their landing pages without the need for extensive web development knowledge. Landing page tool features such as drag-and-drop editors, customizable templates, and A/B testing capabilities make them particularly useful. 
Virtual Private Network
A virtual private network is an important tool for marketers who work remotely or access sensitive data as it helps protect privacy, secure communications, and bypass geo-restrictions. If you work remotely, this tool bypasses geo-restrictions that might otherwise limit your access and encrypts all communication data so only you can see it. Best VPNs include ExpressVPN, NordVPN, and Surfshark. 
Influencer Marketing Tools
For businesses who want to take advantage of influencer marketing, influencer marketing tools can help them find, manage and track campaigns effectively. Say goodbye to manual tracking of influencer campaigns and start leveraging these tools to streamline the process. Plus, you'll be able to measure the performance of each influencer and adjust your strategy accordingly.
Review Analytics
Another tool that can be useful for businesses is customer review analytics. One of the best options available for this is online reputation management software ReviewTrackers. With ReviewTrackers, brands can manage, respond to, request, and analyze online reviews to build a strong online reputation. 
The software also provides strategies to improve your online presence and drive revenue through local SEO. Additionally, ReviewTrackers offers customer experience analytics to help brands leverage the voice of their customers and improve their overall experiences. Other features of the software include competitor analysis, social and review monitoring, and local listing management. 
Bottom Line
Incorporating these powerful digital marketing tools into your marketing arsenal will not only elevate your strategy but also empower you to make data-driven decisions that drive tangible results. 
Embrace the potential of these innovative solutions to become an unstoppable force in the world of digital marketing – one who consistently outperforms competitors and leaves a lasting impact on their audience.