Digital content marketing is often defined as the strategic marketing approach focused on creating and distributing quality content to attract your target audience and drive conversion and sales. 
Through digital content marketing, you can engage with customers through different types of marketing channels, including but not limited to:
Your brand website

Your company's

local listings

Social media

Search engines

Email marketing

Pay-per-click advertising and PR campaigns

Other inbound marketing channels
According to research, digital content marketing costs 62% less than traditional marketing and generates about 3 times as many leads. Furthermore, 60% of marketers create at least one piece of content each day.
What are the Benefits of Digital Content Marketing?
As a marketing strategy, digital content marketing supports your brand reputation management efforts and can help increase brand awareness.
Let's examine some of the ways it can benefit your brand.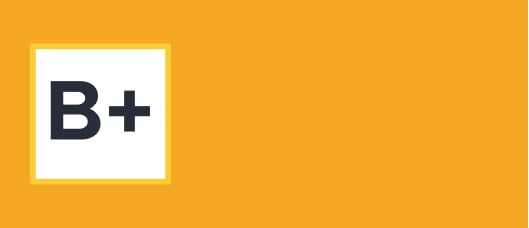 Find out your brand's online reputation score
Take the guesswork out of your strategy. Instantly generate your brand's online Reputation Scorecard, complete with review highlights, ratings, keyword trends and more.
Improve Your Search Performance
Search engine optimization (SEO) is a digital content marketing tactic that can boost your brand visibility in search engine results and increase organic traffic to your website and other digital properties.
More traffic means more opportunities to convert prospects into customers. SEO also helps position your brand as an authoritative and trustworthy expert in your space, helping build brand credibility.  
Example elements of SEO-focused digital content marketing include: 
Optimizing your website content

Publishing blog posts and infographics

Conducting keyword research

Building links to your domain

Claiming and managing your business locations'

online listings

 

Asking for reviews

from customers 
Nurture Prospects Through the Marketing Funnel
Effective digital content marketing nurtures your prospects and guides them as they make their way to becoming a customer.
Well-executed content not only attracts prospects and improves brand awareness; it also facilitates the customer journey in order to drive more sales and grow your business. 
Here are examples of content you can create and distribute through the different stages of the marketing funnel:
Awareness:

blog posts, social media content, podcasts, how-to guides, videos and infographics.
Evaluation / consideration:

content downloads, e-books and guides, coupons and promo codes, whitepapers and educational resources.
Conversion:

free trials and demos, competitor comparison sheets,

online reviews

and customer testimonials, case studies, and webinars.
Foster Brand Trust and Inspire Consumer Confidence
There are specific types of content that are effective in fostering trust in your brand and inspiring consumer confidence. 
For example, today's top marketers are finding ways to harness user-generated content and social proof to boost the effectiveness of their campaigns.
User-generated content refers to original content created and made publicly available by individuals outside your organization or brand: your customers, your fans, your online reviewers, your brand advocates, and even your online critics and detractors. 
Reviews and ratings on sites like Yelp, Google, and Tripadvisor; "tips" left by Facebook and Foursquare users who checked into your location; customer success stories and testimonials; video reviews of your product or service posted on YouTube; Instagram photos, videos, and stories that tagged your business: these are all powerful types of digital content marketing assets that can supercharge your strategy.
Whether it's in the form of a consumer-written blog post, a 5-star rating and review, a YouTube video, an Instagram photo or story, or a social media comment, digital content marketing adds great value to your sales efforts and initiatives, and can deliver results that aren't always achievable using traditional brand-centric strategies and inauthentic advertising.​​
Other examples include:
The idea is to listen to your customers and empower them to share their thoughts, feelings, comments, and experiences. Let them do the talking. 
Publishing user-generated content in your campaigns won't diminish your brand voice: it amplifies it in ways that drive engagement, expand your reach, promote trust, and turn existing customers into brand ambassadors.