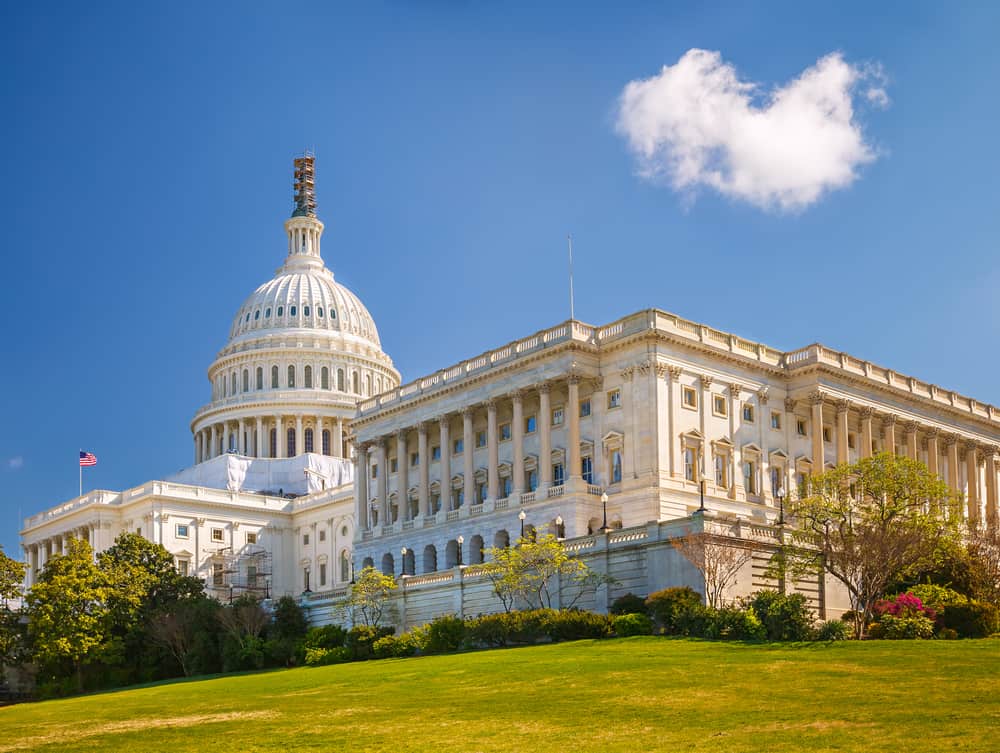 This article was updated on Dec. 16, 2015. 
The U.S. Senate passed a bill on Monday that would give consumers the freedom to write negative reviews without punishment, according to a release.
The U.S. Senate Commerce, Science and Transportation Committee approved the Consumer Review Freedom Act on Nov. 18, 2015, according to a release. The committee approved an amended version of the bill.
The committee held a hearing Wednesday, Nov. 4 to discuss the legislation.
At the hearing, Information Technology and Innovation Foundation President Robert Atkinson argued that non-disparagement clauses disrupt the economy. Non-disparagement clauses restrict customers from negatively affecting an organization's reputation.
"One of the defining benefits of the digital economy is the 'wisdom of the crowd,'" he said. "Reviews create a virtuous feedback loop: When consumers review something they've bought, other consumers benefit from their experience and can take their feedback into consideration when they shop. Companies can use that market data to improve their products or services—and then, when they improve poorly reviewed features or add new ones, consumers can provide new reviews. Limiting these reviews to only positive feedback significantly reduces the benefits of this process."
Jen Palmer also spoke at the hearing. Her and her husband were fined $3,500 by KlearGear.com for posting a negative review on RipoffReport.com.
Adam Medros, senior vice President and head of global product at TripAdvisor, also testified at the hearing. Medros and TripAdvisor support the legislation.
"Placing a muzzle on one's customers with contractual boilerplate goes against everything we stand for at TripAdvisor," Medros said. "Just as a consumer can tell her family and friends about her experience with a business in the 'offline world,' she also has a right to share that experience and opinion online, allowing businesses and other customers to learn and benefit therefrom. When a business includes a 'gag order' in its agreements with its customers, everyone is harmed."
If everyone should play fairly in the world of online reviews, the voice of the customer should be heard, and customers should be able to express their honest opinions about businesses without fear, right?
Well, here's what happening in Congress: senators introduced a new bill in September which would ban businesses from fining customers who write critical reviews online, the Washington Post reported. 
The Consumer Review Freedom Act, the legislation would give customers the freedom to publicly criticize a business without risk of being charged because of one small section in the business's terms and conditions.
Sen. John Thune (R-S.D.), chair of the Senate Committee on Commerce, Transportation and Science, Sen. Jerry Moran (R-Kan.) and Sen. Brian Schatz (D-Hawaii) introduced the legislation. 
"Online customer reviews have become an integral part not just of e-commerce but of consumer choice everywhere," said Thune. "This free market system, which empowers customers, cannot thrive if reviewers face intimidation against airing truthful criticisms. The Consumer Review Freedom Act protects the rights of reviewers, review readers, and those business owners who embrace the reality that they are accountable to customers."
Yeah, this is real – it's possible for customers to be punished for posting negative reviews online and it negates the purpose of online review sites, which serve as platforms for generating and sharing consumer opinion. In many cases, this has created a negative experience for the customer, caused unwanted media attention, and even led to libel and defamation lawsuits. 
READ more: Fighting for the Right to Post Online Reviews: New Legislation Introduced to Protect the Voice of the Customer
Penalties and non-disparagement clauses are a bad idea
One review website penalized a couple for posting a negative online review after they tried contacting the business. KlearGear, an online retailer, said the review went against a non-disparagement clause in their terms of service, and the couple would have to remove the review or pay $3,500. After they refused to pay, the couple's credit rating was impacted because KlearGear reported them to a debt collection agency. The case was taken to federal court and a judge awarded the couple at least $300,000 in damages.
Clauses in business terms are designed to help with reputation management. But writing a non-disparagement clause, which restricts customers from negatively affecting an organization's reputation, could soon be against the law. These clauses are also a pretty bad idea and could reflect poorly on your business.
In 2014, a hotel in Hudson, New York had a policy that charged wedding parties $500 for every negative review posted by guests.
And last month, the Federal Trade Commission filed a lawsuit against Roca Labs, a weight loss supplement company, for threatening to sue customers if they wrote negative online reviews about the business' products. The Florida-based Roca Labs allegedly sold defective products, and claimed their products could be used in place of bypass surgery. 
"Roca Labs had an adversarial relationship with the truth," said Jessica Rich, Director of the FTC's Bureau of Consumer Protection in a statement. "Not only did they make false or unsubstantiated weight loss claims, they also attempted to intimidate their own customers from sharing truthful – and truly negative – reviews of their products." 
The Internet Association, an organization that represents Internet companies, supports the Consumer Review Freedom Act.
"Creating a strong national standard protecting freedom of speech online is fundamental to the success of the Internet," said Internet Association CEO Michael Beckerman in a statement. "Meritless lawsuits filed for the sole purpose of intimidating consumers and stifling public debate must be addressed by Congress. The Internet industry thanks Sen. Thune, Sen. Schatz, and Sen. Moran for their leadership on this important issue, and looks forward to the eventual passage of the Consumer Review Freedom Act."
If a review is false, businesses will still be protected
Although the Consumer Review Freedom Act will prohibit businesses from fining customers who post honest reviews, online reviewers who post false online reviews can still be sued by businesses.
Last month, a municipal court judge ordered Yelp to give user information to a Boston-based jewelry company who claimed anonymous customer "Linda G" wrote false reviews about the business, according to Ars.
George Pelz, Pageo Jewlery's co-owner, said in his affidavit that he doesn't know who Linda G is, and although she claimed to spend a significant amount of money at Pageo, Pelz knows the customers who spend "large amounts of money."
"Reviews on where to shop, eat, or stay on websites like Yelp or TripAdvisor help guide where consumers do business every day," said Schatz in a release. "Honest reviews from real people have made these sites successful and are the reason why so many of us have come to rely on them. Every consumer has the right to share their experiences and opinions of any business. Our bill would protect that right and ensure consumers are free to share their views, free from intimidation."