UPDATED: Citysearch and Yext have partnered to power up local business listings on Citysearch. For more information on ways to claim your Citysearch profile, check out our post: https://www.reviewtrackers.com/citysearch-partners-yext-power-local-business-listings/
Citysearch is one of the most popular city guides on the Web today. Founded in 1995 in California, the website has since grown to cover over 75,000 locations nationwide – offering users various reviews, recommendations and tips on popular and undiscovered local businesses.
Here's a guide on how to claim your business on Citysearch.
Step 1: Go to Citysearch.com and search for your community using the search engine. Click on your community's name.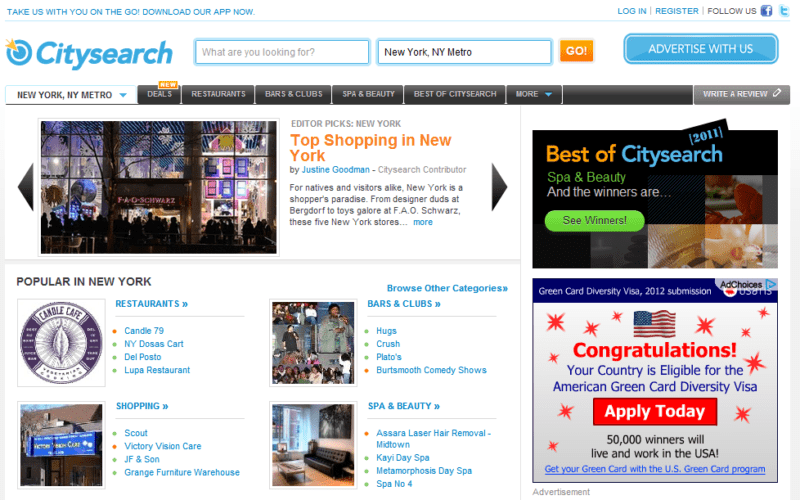 Step 2: Click the 'Own this Business?' link located on the lower right of your contact information.
Step 3: Enter your information to create a CityGrid Media account or click 'Sign In' to login with your CityGrid Media account.
Sign up today to get started with ReviewTrackers, a review monitoring solution for businesses of all kinds and sizes.