Download 43 free review response templates for negative and positive reviews
Get the templates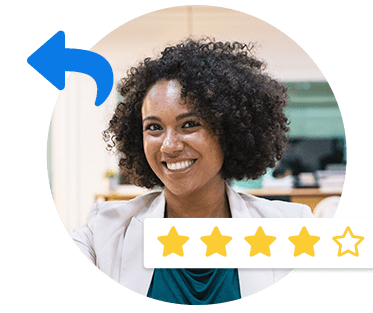 If there's OpenTable for collecting restaurant reviews and reservations, then there's BetterDoctor for booking doctor appointments.
A new Web and mobile application and service for helping users find the best doctors – as well as for helping doctors find new patients – BetterDoctor is the creation of Ari Tulla and Tapio Tolvanen, who both aimed to address the medical challenge of finding the right doctors, talking to insurance companies, verifying doctors' quality and practice, and booking appointments. It was launched at a recent startup event in Redwood City, and was described by TechCrunch as a kind of "OpenTable for MDs".
For patients and BetterDoctor users, here's how the service works:
First, you select a doctor specialty. The BetterDoctor site currently lists general practitioners, pediatricians, obstetricians and gynecologists, dentists, and optometrists.
You pick an insurance plan.
You book an appointment (with a doctor who accepts your insurance plan).
BetterDoctor also gives users the ability to view the Yelp ratings and reviews of listed doctors, bookmark their favorites, verify which ones have passed malpractice screenings, and share doctor profiles directly to friends and family (via Facebook). A dedicated BetterDoctor app for iPhone is also available.
In response to the question of how exactly BetterDoctor measures doctor quality, Tulla replied that so far, they have spent 18 months building a doctor verification system based on the following criteria:
Highly rated by consumers
Active medical license
No malpractice or discipline records
Validated experience and education
He added, "We are adding new data as it comes available from public sources to make the quality metrics even more comprehensive."
What BetterDoctor Means for Doctors
For doctors, BetterDoctor serves as another way to extend one's reach to new patients and clients. The site has an exclusive Doctor page / dashboard, which – while still in invite-only mode – works around trying to help medical practitioners and health services professionals enhance their online visibility even further.
Since this is all new, we're not quite sure how dramatically doctors can expand their networks via BetterDoctor. But get your doctor profile or business listed as early as you can anyway: among today's crowd of doctor ratings and doctor review sites like RateMDs, Vitals, and Wellness.com, BetterDoctor has a great chance to stand out – thanks largely to its OpenTable-like ability to schedule doctor appointments online.
Photo credit: