See customer feedback from over 100 review sites in one place
Request a demo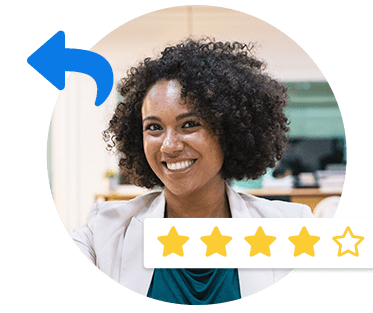 Citysearch, the popular online city guide and local business reviews aggregator, has launched "Best of Citysearch," its annual business ranking polls.
From now until November 30, Citysearch users can vote for their best local businesses in multiple shopping categories, including best vintage shop, menswear, kid's shop, high-end boutique, home décor, consignment store, jewelry store, shoes, and more. The crowd-sourced ranking polls cover Citysearch's Top 10 Cities: Los Angeles, San Francisco, New York, Seattle, Austin, Houston, Chicago, Philadelphia, Atlanta, and Portland. Winners will be announced and posted on Citysearch on December 5.
Last year, Citysearch unveiled the best local businesses in two major categories: restaurants and spa & beauty. This year, the site aims to drive even more users to vote, actively engage with local businesses, and discover the "Best Of" a specific type of local venue. Voting via Citysearch's mobile application is open to users for the first time ever.
A property of CityGrid Media, Citysearch receives over 600,000 unique page views monthly. Apart from aggregating online reviews of local businesses, the site also features local maps (powered by Google Maps), photos, daily deals, star ratings, detailed visual scorecards (which rank businesses on a scale of 0 to 100), and tips and expert recommendations from "Citysearch Scouts," who are there to provide users with insider knowledge and informed content.
"By combining expert recommendations with user feedback, we are able to deliver our users fresh and informed content about the best spots in their cities," said Kara Nortman, senior vice president of consumer businesses at CityGrid Media. "With millions of unique visitors and dozens of city experts choosing and commenting on new spots every month, Best of Citysearch really does represent the best of the best in the top US cities."
Will your local business make it to the 2012 Citysearch "Best Of" List?
Making it to the "Best of Citysearch" can feel like winning an Academy Award for your business. It's a big annual event that has established a good measure of authority – at least when it comes to finding out which local businesses Citysearch users and experts like the best. However, if you don't feel confident about your chances of making it to the list in your city, make sure you follow these helpful tips. Who knows? There's still time before voting closes – and there's always next year, too.
Address issues and resolve problems. The time to fix a problem is when it occurs – and not when a negative review has already been posted on Citysearch (or some other review site) for all of the world to see. That's why it's important to focus on the experience people have whenever they visit your store location. Give them a great, positive experience and they'll likely post positive reviews, vote for you as their favorite, and drive the word-of-mouth potential of your business – without even your having to ask them.
Claim your listings on online review sites and directories. Citysearch isn't the only website that lists and ranks local businesses according to what people think. There's also Yelp, Foursquare, Google+ Local, TripAdvisor, and Angie's List, among many others. By claiming your business listings in all the review sites you should know about, you get to cover your bases and make it easier for existing and potential customers to find you online.
Monitor online reviews. Proactive review management is so important. Keeping an eye on review sites like Citysearch, Yelp, Foursquare, Google+ Local, and TripAdvisor is a great way of tuning in to what your customers are saying. By monitoring online reviews, you get to have a much better idea of what your online reputation is like – and what you can do to manage and enhance it.