Online customer reviews are a terrific source of data and insights.
On a local business level, reviews can reveal a great deal about how a business is doing: what the most beloved / disliked products or services are, what kind of customer service to expect, what sort of ambiance the place has, or what the business' online reputation is really like.
On a bigger scale, reviews can also help identify the hottest consumer trends and the coolest places to go to.
Not long after releasing the results of its TripBarometer survey, travel reviews site TripAdvisor released a list of the top destinations in the world, based on its analysis of online traveler reviews posted on the site.
The list, which is part of the TripAdvisor Travelers' Choice Awards, takes into account the millions of reviews and opinions shared by TripAdvisor users worldwide: the quantity and quality of the reviews, as well as ratings for hotels, restaurants, and attractions. Read on to find out which places made the top 10!
(Check out: "8 Terrific TripAdvisor Tips for Businesses")
TripAdvisor Travelers' Choice: Top 10 Destinations in the World 2015 
Top attractions: Blaauwberg Beach, Kirstenbosch National Botanical Gardens, The Cape of Good Hope Nature Reserve, Robben Island. 
Top attractions: Eiffel Tower, Arc de Triomphe, Moulin Rouge, Notre Dame, Marché aux Puces de Montreuil.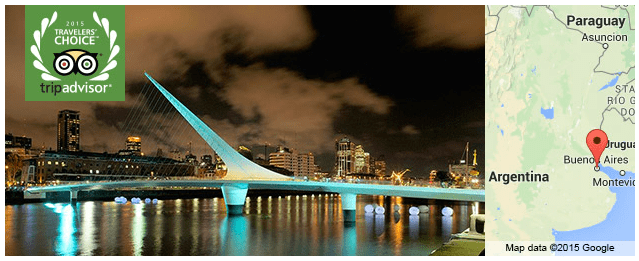 Top attractions: Café Tortoni, Teatro Colon, Puerto Madero, Recoleta, Bosques de Palermo.
Top attractions: The Colosseum, the Pantheon, Trevi Fountain, Via Veneto.
Top attractions: Buckingham Palace, Camden Market, Oxford Street, Abbey Road, Sherlock Holmes Museum.   
Top attractions: Old Town, Letna Park, Prazsky Hrad, the Astronomical Clock.
Top attractions: Old Quarter, Hoan Kiem Lake, Nha Hat Lon Opera House, One Pillar Pagoda. 
Top attractions: Blue Mosque, Grand Bazaar, Galata Bridge, Miniaturk Park.
Top attractions: Angkor Wat, Pub Street, Angkor Night Market, Bayon Temple, Cambodian Cultural Village.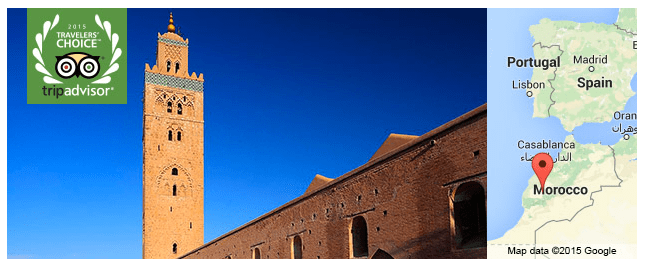 Top attractions: Medina, Jardin Majorelle, Ben Youssef Madrasa, Boucharouite Museum.
"The competition among global tourist destinations has never been tougher," said TripAdvisor spokesperson James Kay. "A combination of low average booking rates and fantastic traveler reviews on TripAdvisor has helped Asian, African and Eastern European destinations steal a march on old favorites like New York and Rome."
The top destinations in the US, meanwhile, are (in order, from Top 1 to Top 10): New York City, NY; Chicago, IL (Woo-hoo!); Charleston, SC; Las Vegas, NV; Seattle, WA; San Francisco, CA; Washington DC; New Orleans, LA; Palm Springs, CA; and San Diego, CA.