Download 43 free review response templates for negative and positive reviews
Get the templates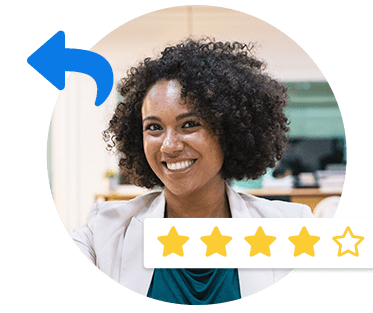 Recently, a Yelper who had lied about his experience at a restaurant in California got caught in a Dropcam footage. Supporters of the business – wonderful, a local Chinese eatery in Millbrae, CA – voiced their opinions online and expressed their dismay at the unfair, untruthful, and ultimately useless review, which, eventually, Yelp decided to remove from wonderful's profile page.
The story raises several important questions. What makes a useful review? And, for business owners, what are the components one should look for when analyzing customer feedback, and how does one extract actionable insights from online reviews?
(Check out: Meet Taylor Swift: Pop Singer and Reputation Management Rockstar)
A new study by TripAdvisor, based on a survey of more than 100,000, sheds some light on which reviews are the most helpful – and which ones aren't. The study, which serves as a guide for review-writing consumers, can also be a terrific resource for business owners looking to identify the reviews (negative or positive) that will empower them with information on how to do better.
Reviews have to be recent, fact-based, and detailed
According to the study, the most helpful reviews concentrate on facts (61 percent), include a lot of details (53 percent), and are about a recent customer experience (40 percent). So, if you're a business owner, pay close attention to the (new) reviews at the top of your page, then respond accordingly and find ways to resolve any issues raised by the reviewer.
Helpful reviews are balanced
Here's some good news for businesses that are alarmed by the presence of one-star reviews on their profile page: it doesn't matter as much as you think. What matters to potential customers (79 percent) is the fact that a review offers a balanced view, and that it provides a context for why the reviewer liked or disliked something (72 percent).
Reviews of restaurants should talk about the food
According to TripAdvisor's study, 81 percent want to hear about food quality when they're checking out online restaurant reviews; 63 percent, moreover, want to read about the service. Restaurateurs: if you're trying to get a handle on your reviews and protect your reputation, identify and engage with customers who talked about these two things, since their opinions will be the ones that matter most to potential new customers.
Overly picky reviews turn off fellow consumers
Again, this should be good news for businesses that receive unfairly mean reviews. Consumers today hate them, too! They are savvy and discerning enough to not be influenced by people who are impossible to please. According to the results of TripAdvisor's survey, overly picky reviews rank as the biggest turnoff (57 percent), followed by lack of details about the experience (50 percent) and bad grammar (47 percent).
"Reviews have become a powerful tool, as travelers around the world rely on reviews to help them plan and book their trips," said Barbara Messing, chief marketing officer for TripAdvisor. "In fact, more than half will not make a booking decision without reading reviews from others, and hospitality businesses are listening – 70 percent of businesses surveyed have taken steps to improve their quality of service thanks to reviews left by travelers."