See customer feedback from over 100 review sites in one place
Request a demo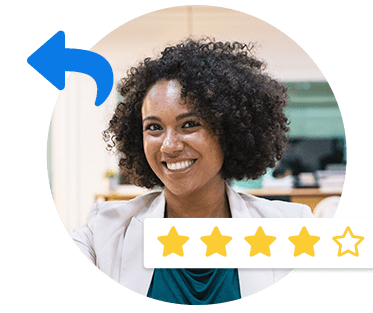 One of the biggest but least utilized aspects of online review sites relates to the capturing and utilization of data pertaining to your competitors. Data mining is a relatively new field that has become more and more accessible, thanks to the democratizing of technologies such as larger, easier-to-use databases, and dashboards that equip businesses to have a centralized way to view information pertaining to their business organization.
In the past, we have spent considerable time learning to capture relevant customer experience insights through the careful analysis of our own reviews. Today, we want to expand on this topic by equipping you with the principles of how to extract competitors' data available in review sites, and how to utilize it to optimize your business processes in order to capture a larger share of the market.
First Things First: Know Who You Are Competing Against
One of the first and most valuable things you can learn about your competitors is their identity. As you begin to use review sites to capture information about the competitive landscape that affects your business, conduct searches by category, type of service, geographical area, and price to identify businesses that offer similar products and services to the same segment you wish to capture. Make a list of those most similar to your offering, and carefully track their trends.
Look for Clues Regarding Service
Service is perhaps the most influential factor in shaping the brand reputation of a business. Through excellence in people serving people, businesses of all types are able to gain a competitive advantage and position themselves as leaders for their industry and segment.
Study the reviews and customer experience of your competitors to learn what service traits are most appreciated by their customers. In positive reviews, look for keywords such as punctuality and responsiveness. In negative reviews, search for keywords that point toward lack of empowerment or intentional indifference due to lack of motivation. As you shape your policies, procedures, and training, seek to adopt best practices, and utilize negative feedback from your competitors to ensure your staff and leadership avoid making the same mistakes.
Identify and Compare Price Points and Promos
Reviews from your competitors can give you insights regarding value. Reviewers will either brag about value for the price paid or nag about getting short-changed. As businesses work toward improving their products and services, they will acquire additional price elasticity since consumers are willing to pay a premium for a service they perceive as high-quality, as assessed by their peers.
As you study your competitors' reviews, look for clues about promotional efforts and how they impacted the customer experience. For example, you may find reviewers saying that it was only good in terms of value because they used Groupon, or you may identify suggestions such as "Get there early so you can take advantage of their awesome happy hour."  When you begin to study what works for those similar to you, you will no longer have to operate through trial and error. Instead, you will be able to optimize your offering based on tried and true promos and price points already tested by your comp set.
Learn About Their Technologies
Technology matters. Regardless of the nature of your business, you are likely to depend on hardware, software, or tools that allow you to better serve your customers. As you study your competitors' reviews, try to gain insights regarding technological applications in use and how they impact the customer experience. Use of technology can make or break a business.
From professional carpet cleaners to ophthalmologists conducting Lasik surgery, technological applications are likely to improve or negatively affect the customer experience. Cherry-pick what has worked best for others, and eliminate technologies that create barriers instead of building bridges. Something as simple as an automated answering service gone wrong can have a significant impact in the customer experience and, consequently, on your online reputation.
Study Their Loyalty Strategies
Reducing the cost of customer acquisition and diminishing customer churn rate should be first and foremost when it comes to crafting your marketing strategy. Study the reviews of your competitors to learn about the things that enhance their customer loyalty, and glean from their experiences. A business that can engage customers to such a level that they will leave several positive reviews is doing something right, and you must try to learn from them.
Learn About Their Customers
Understanding marketing persona is key when shaping your strategy. Studying the reviews of your competitors will give you an insider's look at the type of person that is likely to patronage your business. Look for segmentation characteristics such as age, income, education, and general preferences. Knowing your potential customers better will allow you to tailor laser-focused marketing campaigns and shape your product and service in a way that perfectly fits their needs.
Capture Catchy Trends
The thing about trends is that they come and go quickly. Catching a trend early and applying it to your own strategy will let you maximize the potential revenue and be perceived by your customers as an early adopter. For hotels, trends might include soft goods like upgraded linens, or new technologies like wireless charging stations. Restaurants may benefit from incorporating dietary trends such as gluten-free, or up-and-coming ingredients en vogue with famous chefs.
Identify Their Weaknesses
Knowing where the competition is dropping the ball gives you the opportunity to pick it up and run with it. Study their weaknesses, and make their weaknesses your strengths in an effort to redirect their customers your way.
Explore Their Multimedia
Take time to analyze their videos and images, and ensure your visual collateral is stronger and more persuasive.
Look at Their Reputation Management Style
This is the heart of the matter. If there is something you can learn from your competitors, it is how they manage, or fail to manage, their online brand reputation. Businesses that engage in direct and proactive reputation and review management always outperform businesses that don't, in key metrics such as customer loyalty, cumulative ratings, and customer satisfaction.