Download 43 free review response templates for negative and positive reviews
Get the templates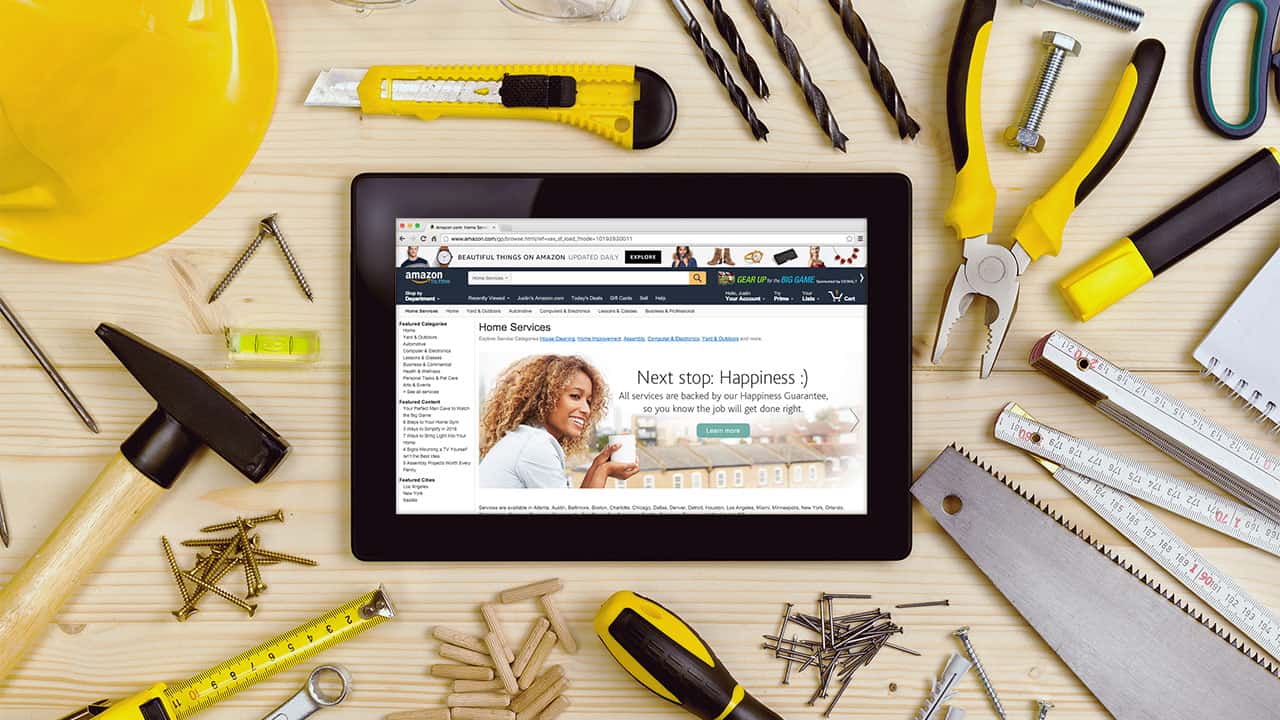 The once popular daily deals market is declining. You might find yourself scrolling for deals less often than before, turning your attention instead to on-demand services.
Amazon, the largest online retailer in the U.S., recently stopped operation of its Amazon Local deals site and mobile app, which gave merchants the ability to market deals for their services to a local audience.
The service, which began in 2011, shut down in December. Despite the shutdown of Amazon Local, Amazon is expanding in the local business space.
According to its website, "Amazon still helps connect customers to local businesses through a variety of offerings – including Amazon Home Services and Prime Now Restaurants."
The Amazon Home Services page is thriving. The site quietly launched in 2014 and made the website official in March 2015. Users can easily find "handpicked professionals" who go through background checks, according to Amazon's promotional video. Reviews are from verified customers, "not robots."
The slowdown of the daily deals business is also magnified by the shut down of Groupon's operations in 7 countries in September 2015. The deals company laid off 1,100 people.
LivingSocial, another deals site, laid off 20 percent of its staff in October 2015, the same month Amazon announced it would end Amazon Local.
The on-demand economy
More than 7.6 million Americans are predicted to work in the on-demand economy by 2020, according to a survey by Intuit. That's more than double the amount of the 3.2 million workers working in this industry as of August 2015.
Over the next five years, the on-demand industry will increase by 18.5 percent a year.
Only four months after the release of Intuit's study, Amazon shut down its local daily deals site. The e-commerce company expanded its Home Services page in July, offering 15 million unique services.
The expansion gives customers the opportunity to create customer requests for (and online reviews of) services like TV wall mounting. According to Amazon, "Home Services features handpicked pros offering upfront pricing on pre-packaged services with helpful reviews from customers that have made verified purchases."
"The rapid growth of on-demand marketplaces is reducing the traditional friction of finding customers, enabling a new class of entrepreneurs to find a hungry market for their products and services," said Alex Chriss, vice president and general manager of Self-Employed Solutions at Intuit, in a release.
Intuit recently released data showing the on-demand jobs make up 40.4 hours of a worker's week, but their income comes from three different sources. The most common are: "on-demand work, a traditional full or part-time job, contracting and consulting and running a business."
"The on-demand economy is reshaping the way people earn a living, take control of their careers and support their families," Chriss said. "From drivers, to designers, to management consultants – people have more opportunities than ever to supplement existing income streams or to take the leap into being their own boss."
Facebook and Google
The professional service industry is thriving. Facebook quietly launched a professional services page in December, and Google started testing a home services advertising platform last year, officially launching it last August in the San Francisco Bay Area as an extension of AdWords Express.
Facebook, which has all of the necessary information to aggregate top-rated businesses in one place, now has a service page for local businesses from plumbers to automotive services, complete with Facebook reviews and ratings.