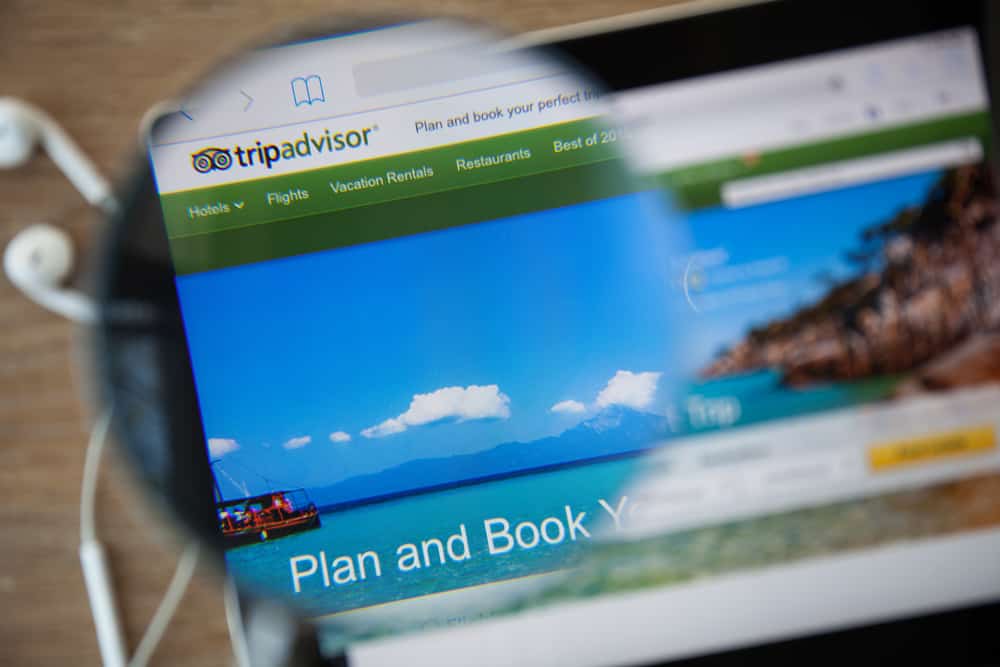 If you are in the business of catering to the tourism and travel segment through managing a hotel, food-service venue, local activity, or local attraction, then you are probably well aware of the importance of managing and monitoring your TripAdvisor reviews.
Apart from delivering quality and excellence, you as a business owner may feel like you have little to no control over the way reviewers talk about your business. However, we think it is important that you know how each type of review is likely to affect your business. This will equip you to better respond to each review, succeed in your review management strategy, and understand lead generation patterns based on the most recent TripAdvisor reviews on your business profile.
4 Myths About TripAdvisor Reviews that Your Business Should Probably Stop Believing 
Short, Negative Review = Neutral
It is counterintuitive to perceive a short, negative review as neutral, but it is essential that we understand how customers perceive and interpret a short, negative review.
In general, a short, negative review, if in the context of multiple excellent reviews, is likely to lack credibility and have minimal impact on your overall score. Furthermore, shoppers will perceive it as neutral instead of negative. Keep in mind that many short, negative reviews will not necessarily be neutral, and will without question have an impact on your overall popularity and score. But a once-off instance should not make you fret, because they are likely to happen, even to the best of us. 
Long-Rant, Negative Review = Hurtful
Unless the rant is senseless and malicious in tone, chances are it will hurt your online reputation. Generally speaking, it is a good business practice to respond to long, negative reviews by first conducting research of the complaints or concerns escalated, and then answering to the reviewer by addressing every one of his or her points in the order used in the review.
When applicable, it is advisable to offer remedy if, in fact, your organization or business has failed to deliver as promised. Fortunately for you, a long, negative review handled professionally can result in increased credibility in terms of your ability and willingness to go the extra mile for your customers.
If negative reviews are not the norm in your profiles, then one or two rants handled well have the potential of actually turning into helpful reviews for your online reputation by adding consumer confidence as you display your commitment to prior customers and provide timely follow-up. 
Look on the Bright Side: 4 Ways Bad Online Reviews Can Be Good For Your Business 
Long, Detail-Rich, Positive Review = Helpful
A detail-rich, positive review is the Lamborghini of all reviews. If you are fortunate enough to have several, then chances are it will impact your lead generation as well as your overall popularity and ranking for your TripAdvisor category.
You can help set the stage for long, detail-rich reviews by delivering superior, personalized customer experiences worthy of bragging about. Also, consider using Review Express by TripAdvisor to selectively encourage your best and most loyal customers to submit a review. This is the most desirable type of online review, and one that deserves your attention and willingness to engage with the reviewer by communicating your gratitude and further highlighting the aspects of your business that the reviewer found satisfactory.
Short, Positive Review = Neutral
Short, positive reviews are good for your overall average, but they do very little in terms of helping you generate new leads and provide new customers with a full picture of what your business has to offer. A short review does not equip a shopper with ideas or tools to help him or her make the decision to patronage your venue. Be thankful for short, positive reviews, and engage by responding, but don't dwell on any specific short, positive review. Your time can be better invested in other reputation management tasks. 
Four-Star, Detail-Rich, with Some Feedback = Extra Helpful
The 4 to 4.5 star review with rich details, ideas, and tips, but also some feedback to help your business identify areas of opportunity, is a treasure to be coveted. While you should not aspire to only have less-than-perfect reviews, this type of review is the most helpful and valuable when it comes to ongoing business improvement.
It is thanks to customers that are willing to provide honest feedback that businesses are able to identify shortcomings and work toward improving the way they do business. As an added value, a less-than-perfect review is perceived by consumers as far more credible than a five-star. Consumers indicate that this type of review is their best resource when it comes to making a purchasing decision. 
Three-Star with Positive Feedback = Neutral
The three-star review with positive feedback tends to be neutral on how it affects a business. The three-star review with positive feedback means expectations met but nothing to be wowed about. Even when the reviewer leaves positive feedback, shopper perception tends to remain neutral. If you have too many three-star reviews, then chances are you will be limited in terms of upward price elasticity. That is, first-time shoppers will likely give you a try only if the price is right. 
Four-Star from Influential Reviewer = Extra Helpful
This is a shopper's favorite and one that is likely to get several helpful votes on TripAdvisor. Basically, an influential reviewer giving a four-star review is not necessarily inflating his or her opinion, and is most likely to have high credibility among all shoppers.
This type of review often comes with a little feedback about your business that may be used as a basis for product and service improvement. Be diligent and intentional in how you answer and engage with this type of reviewer, acknowledging both the good and bad voiced in the review. 
Five-Star from First-Time Reviewer = Neutral to Helpful
Depending on the narrative of the review, the content may be helpful to your business and to shoppers, or it may fall into the category of neutral. The fewer details it has, the less helpful it is. Without a doubt, a five-star, regardless of who wrote it, will improve your cumulative score. It is desirable to have as many as possible, but it is not as influential as the review from someone who has earned multiple participation badges. 
One-Star from Influential Reviewer = Very Hurtful
This is probably the worst-case scenario. Getting a one-star review from an influential reviewer is quite damaging to your TripAdvisor profile. Work on providing a remedy-oriented response, and hope to overcome the impact of this blemish to your online reputation by seeking increased review volume likely to push the one-star review down. Your goal is to have the one-star review move from your first page, ASAP. Hopefully, this is a once-off instance. If you are having a trend of one-star reviews from influencers, then it is time to go back to the war room and work on immediate solutions to the way you do business.
If you're a hotel or hospitality executive looking to monitor TripAdvisor reviews, check out ReviewTrackers, a review monitoring and review management software platform designed to help you listen to, manage, and respond to what guests are saying online on TripAdvisor and all other major review sites. Sign up for a free trial today and discover why tens of thousands of business locations love ReviewTrackers!