See customer feedback from over 100 review sites in one place
Request a demo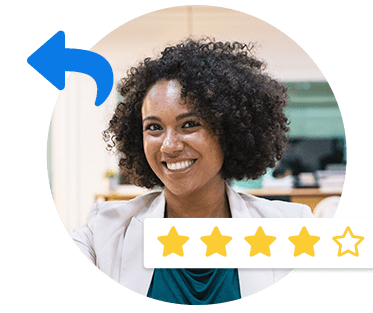 Thanks to the unprecedented growth of online review sites, market and competitor analysis is no longer out of reach for small- and medium-sized businesses. Big data is within hand's reach, and we have some quick tips to help you get started.
Review sites such as Yelp, Google, Foursquare, TripAdvisor, and Yahoo Local are full of real-time insights that can help you optimize the way you do business.
Understanding the behaviors of your market and your competitors will give you the upper hand when it comes to strategy. By knowing what works, what doesn't, and what is trending, you can quickly adopt best practices and reap the fruits of agile business development quicker than ever before. But before you go work on the speck on your brother's eye, you need to first check yours.
Know Thyself
The very first step of market and competitor analysis is rooted in having a good grasp of your own standing as far as your online business reputation is concerned. If you are not yet managing your reviews, then consider starting ASAP. A review management strategy is simple, and the ROI (return on investment) is high.
Having your own online reputation scorecard is the starting point for sound market and competitor analysis. After all, your goal is to measure your business against theirs, and do whatever is necessary to take or maintain the lead for your segment.
Track Overall Ratings
Select the most relevant competitors from your niche, and make it a habit to check their rating trends on regular intervals. Maintain a historical spreadsheet capturing ups and downs, and make a concerted effort to study the content of their reviews in order to see the root causes of any changes. A good rule of thumb is to make monthly checks and keep historical data for at least two years.
Track Promo-Related Feedback
This is particularly useful for restaurant managers. Stay on top of your competitors' promos, and learn about the effectiveness of each by studying the feedback provided in their reviews. Imitate as applicable and only innovate when needed.
Check their reviews for mentions of specials such as early birds, happy hours, Groupon deals, or loyalty apps. Learn what customers love about their approach, and stay away from duplicating promos generating negative feedback. Because many promos are triggered by holidays and seasons, this is another instance where keeping historical data will be valuable for future strategic planning.
Track Review Volume
All things being equal, your competitive set should be getting reviews at about the same speed that you are. If their review acquisition is faster than yours, then try to figure out what is driving engagement. Perhaps they are soliciting reviews, if the website in question permits it. Perhaps they are incorporating review triggers in their collateral by including badges on their website or stickers on their doors. Do what it takes to mimic their moves. Your goal is to dominate in both quality and quantity of review acquisition.
Track Popularity Ranking
For review sites such as Yelp or TripAdvisor, when a customer searches by category, the engine ranks businesses by combining the volume and quality of reviews, and placing the most popular at the top. Keep track of up-and-down movements for yourself and for the competition. Just like in a regular search result, customers are more likely to engage with the top three for any given category.
Creating a scorecard for these five categories and carefully tracking and studying trends will equip you to make smart and quick decisions that can impact the quality and profitability of your business. Be a whole-picture leader and embrace data-based review management. The entry costs are low and the potential benefits are endless.