See customer feedback from over 100 review sites in one place
Request a demo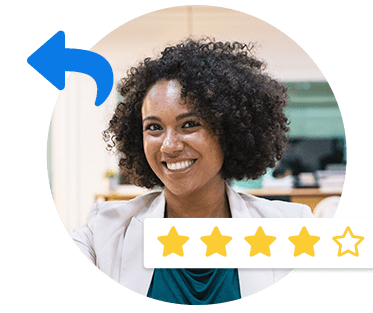 One of our favorite times of the year is coming up: the National Restaurant Association's NRA Show 2015 (#NRAShow).
We here at ReviewTrackers are super excited for the event, and here's why: the NRA Show is the industry's largest trade show, and it's happening right here in Chicago – the home of ReviewTrackers – from May 16 to 19, 2015 at the McCormick Place.
ReviewTrackers at the NRA Show
May 16 to 19, 2015
Visit us at Booth No.6666
This year, the National Restaurant Association expects to attract over 65,000 attendees and visitors from more than 100 countries, and the show is set to showcase the latest products, services, innovative ideas, up-to-the-minute information about trends and issues, and growth opportunities in the restaurant, foodservice, and lodging industries.
There's also the fact that this show is all about food.
Attendees can taste, test, shop, network, and connect to their hearts' content. If you aren't yet registered, go get your badge by visiting http://show.restaurant.org/Attend/Registration.
"I don't know how you can be in our business and not want to come here and check out what's going on," said celebrity chef and AZ Canteen owner Andrew Zimmern.
ReviewTrackers at the 2015 NRA Show
Once again, the ReviewTrackers team will be at the NRA Show and we'll be showing off our powerful solution for monitoring and managing online reviews. More than 50,000 businesses are already using ReviewTrackers, and every day our team works hand-in-hand with restaurateurs and F&B execs to help them interpret consumer feedback and customer insights, as well as provide delightful dining experiences to customers.
So if you're going to be at the NRA Show, be sure to look out for the ReviewTrackers team! We're going to be at Booth No. 6666. We'd love to tell you more about the kind of technology and data that we've developed specifically for the restaurant and foodservice industry. You can ask us questions, schedule a demo, or just say hello. For more information on what we're going to be doing for this year's NRA Show, send us a message and we'll get back to you right away.
The Latest Facts and Figures on Restaurants and Reviews 
Meanwhile, we dug into some research to explore how online reviews can influence consumer behavior and affect a hospitality business' bottom line.
Check out these facts and figures:
67 percent of all Yelp reviews have 4- or 5-star ratings. It's easy to focus on the negative and hate on online review site Yelp for giving voice to diners-turned-critics who are impossible to please. But you have to look on the bright side, too: 67 percent of the 71 million reviews on Yelp are actually 4- or 5-star reviews.
Only 14 percent have one-star ratings.
So, contrary to what some folks may think, Yelp is a platform that likes to praise (instead of attack) great local businesses.
Reviews > Likes and Hearts. Social media platforms like Facebook, Twitter, and Instagram are terrific tools for driving brand awareness. But in a Gallup study, 62 percent of respondents said that social media had no influence at all on their purchase decisions.
If you would like to be able to engage more effectively with customers, pay greater attention to consumer feedback on review sites like Yelp, TripAdvisor, Google+ Local, and OpenTable (among others). Why? Here's some data: Forrester Research found that consumer-written reviews (46 percent) rank ahead of posts by companies or brands on social networks like Facebook and Twitter (15 percent) in terms of trustworthiness.
Reviews boost sales. It's been proven that incorporating reviews as a regular feature of your digital channels can help you attract more people, generate more leads, and give your restaurant more visibility. As a recent report on AdWeek summed up: more reviews, more ROI. An increase of 8 to 100 reviews can even result in an increase in your natural search traffic.
Trust the consumer. Some restaurateurs and chefs are afraid that a single bad review will destroy their online reputation. But that's not true, because customers today are savvy enough to tell which reviews are useful and which ones aren't. According to a TripAdvisor study, 81 percent want to hear about food quality when they're checking out online restaurant reviews; 63 percent want to read about the service. On the other hand, overly picky reviews rank as the biggest turn off for consumers (57 percent), followed by lack of details about the experience (50 percent) and bad grammar (47 percent).
We're Digging In. This year at the NRA Show, We'll be releasing some new facts and figures all about reviews and restaurants. If you want the inside scoop on this new story, please contact us.
Getting started with monitoring your reviews? Check out our Ultimate Guide: Restaurant Reviews and Ratings Sites Your Business Should Know About.