See customer feedback from over 100 review sites in one place
Request a demo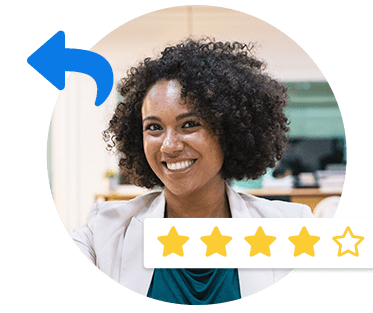 Business owners frequently ask us whether they should pay for an enhanced profile, specifically on Insider Pages or Yellow Pages. To best answer this question, we decided to take a closer look at how these websites that once had market dominance for local search currently operate, and how their business model can bring or detract revenue streams to your business.
To fully grasp the impact these websites may or may not have on your business, it is imperative that we see the bigger picture. These two websites are part of a larger network made up of multiple, well-ranked, and highly visible websites. On these websites, all businesses have access to basic profiles or listings. These listings ensure each website is functional and reliable when used as a directory for products or services.
For many businesses, simple but disciplined maintenance of their basic profiles might be sufficient to maintain and grow their client base. On the other hand, businesses in highly competitive niches or those seeking to achieve quick expansion might benefit from engaging with the parent company of Insider Pages and Yellow Pages. That parent company is CityGrid.
Regardless of the entrance point for a business relationship with these websites, business organizations are pointed to the marketing branch of this network at CityGrid. CityGrid, in turn, provides businesses with a centralized platform from which businesses can manage the dissemination of information via enhanced profiles on the following business listings and review sites:
Citysearch
Insider Pages
Urbanspoon
CBS Local
MapQuest
Yellow Pages
MenuPages
MerchantCircle
Judy's Book
YellowBot
Menuism
AOL Yellow Pages
HopStop
MojoPages
MyCityWay
Moviefone
Vlingo
HearPlanet
In trying to decide whether there is value for your small to medium business in engaging in a paid relationship with CityGrid, each business must evaluate how the features and penetration of these websites combined will influence their online presence on popular search engines, or commonly used tools such as MapQuest.
Let's take a look at the top 10 reasons why a business might want to consider allocating budget toward an enhanced profile with CityGrid network:
1. It can improve your search performance.
Ensuring your business has a listing on each of these networks has the potential to help you build brand awareness. If a name-specific search for your business generates results that include your website and, in addition, you are able to secure page domination by having profiles from popular review sites like Yelp, plus the entire CityGrid network, then chances are a shopper will be exposed to a consistent brand message that is mostly under your control.
2. It's easier to centralize and manage your business info across multiple sites.
By having a single, centralized place where business information is loaded and then distributed among a number of different review websites, you can be sure that messaging will be consistent across all websites, and you can save significant time in the management of profiles. In short, one update means almost twenty different environments welcoming potential shoppers with a wealth of information likely to persuade them to engage with your brand.
3. Your customers won't see your competitors' ads on your profile.
One of the most valued features of an enhanced profile on CityGrid is protecting your listing from having to carry advertisements for competitors. This is of particular importance if there is a significant competitive threat of equal or superior overall value when compared to your product or service. By not enhancing your profile, there is a distinct chance that a potential customer might be shopping for you by name and is directed through advertising via your page to patronage your competitors.
4. You can tell everybody when and what time you're open.
One thing we appreciate about enhanced profiles is the ability to include and quickly edit hours of operation for your business. It is not uncommon to see negative reviews by frustrated potential customers who did not have the opportunity to sample your products and services because your doors were closed due to a change of schedule or an incorrectly posted time on a popular website, or even your own website.
This is of special importance for service and retail businesses, where seasonality results in significant changes in scheduling, such as resort towns that receive most of their guests in the summer, or snowbird towns that remain sleepy during the warmer months but are quite busy in the winter.
5. You can add videos and other multimedia.
Multimedia adds significant credence to the way shoppers perceive and engage with a business. In fact, having videos as part of your enhanced profile serves to bridge the gap between traditional media in the form of television commercials, and new media in the context of Web engagement. A well-crafted video will provide potential shoppers with a multidimensional window into your offering. (Check out: "How to Add Video to Google My Business")
6. You can reach out to customers who are resistant to change.
For many people, especially those in rural and semi-rural markets, and those over fifty, adapting to new technologies and environments is not an easy proposition. Once introduced to a particular Web resource, they are likely to stick to it. Many of the websites participating in the CityGrid network were early entrants to the Web and are highly familiar to many users. This is particularly true about Yellow Pages, which transitioned from an offline monopoly into a Web environment. Again, if reaching segments resistant to change is important to your business, then securing an enhanced profile might just be worth the investment.
7. Your profile is integrated with MapQuest.
Everyone appreciates seamless transitions, in particular those on the go and depending on mobile apps. Integrating your information into MapQuest allows your business to reach out to transient customers that would not otherwise be available as part of your overall revenue pool. In the same manner that Google My Business pushes your profile as part of Google Maps, an enhanced CityGrid profile will help you more effectively reach out to MapQuest users.
8. You get keyword density advantage.
We cannot stress enough how important it is to have profiles that include keywords aligned with the search strings your potential customers are using to find your business on the Web. An enhanced profile lets you take control of your business messaging and allows you to describe your business with up to 900 characters. This gives you significant Web real estate in websites that, by virtue of their tenure on the Web, have great ranking on most search engines like Google, Bing, Yahoo, and others.
9. You can enter into more search categories.
Anything that facilitates how your potential customers find you should take priority in your marketing strategy. Having the ability to include your business in various categories may just expand your reach by allowing you to reach a wider pool of searchers.
For example, if you own a wine tour company in Sonoma and your profile is not enhanced, then your sole category will be wine tour companies. An enhanced profile will give you the ability to add tags or categories that are relevant to your line of business and will help you generate additional leads. In the case of a wine tour company, other categories might include transportation company, limousine service, wine buying tours, guided wine tours, and driver services. As you can see, by expanding your categories, you are now playing in a variety of game fields and stand a greater chance of securing new leads.
10. You can serve your menu in a single upload.
One of our favorite features of enhanced profiles is how it equips your business (for restaurants and food establishments) to serve your menus across almost 20 different websites in a single upload. Additionally, the reservations feature converts each of these websites into one-stop-shops, where the potential customer can engage directly with your business by either making online reservations, or by calling you with the trackable phone feature. These tools can certainly take your restaurant to the next level and help point new business in your direction.
As you can see, there are numerous reasons to consider an enhanced profile via CityGrid. All of these reasons, however, are only good if they are generating business for you. Before you move forward and secure an enhanced-profile relationship, take a moment to see how your basic profile performs across different search engines in the context of CityGrid network participants.
Each business is unique, and the value you obtain for upgrading your profile varies significantly across industries and markets. CityGrid is just one of many outstanding opportunities to expand your reach and increase your web presence through strategic review and reputation management. If you have not yet made the move begin tracking your online reviews today.