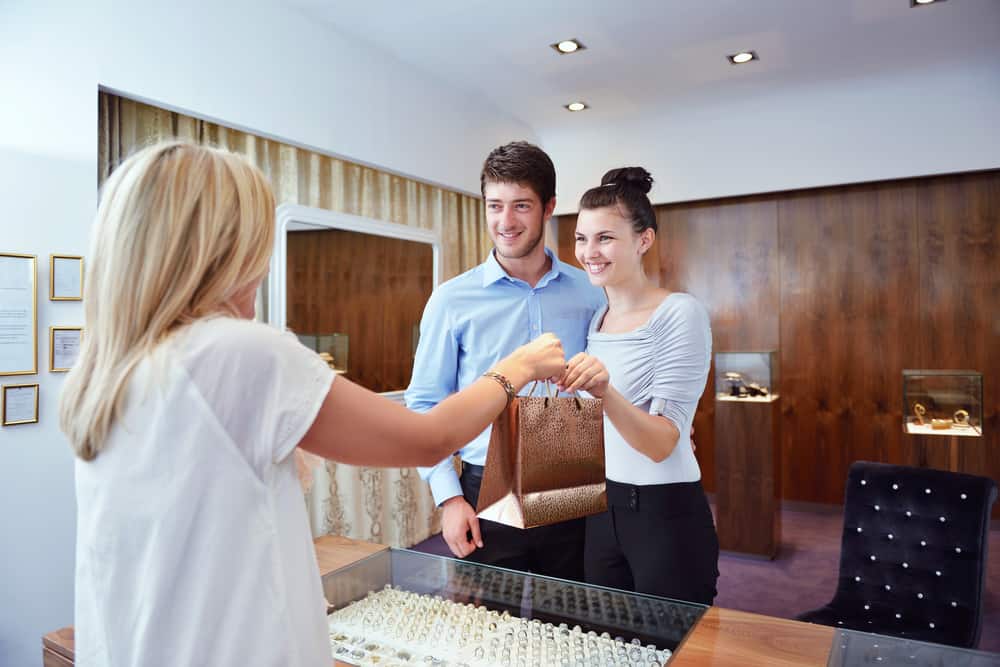 Whether you are the new kid in town or an international, multi-unit business, having the means to move from a disjointed, manual reputation management strategy into a responsive, data-driven tool is no longer optional.
The rise of consumer-guided marketing continues by leaps and bounds and is a trend that is unlikely to slow down. Having a way to funnel and centralize all customer feedback and online reviews into a single platform designed to identify trends and track engagement can offer businesses of all sizes tremendous potential in every facet of the business, from product development to branding and customer loyalty.
Let's take a look at 10 ways managing your online reviews from a single interface can positively impact your business.
Get the Full Picture
By managing and monitoring your reviews through a single interface, you will avoid falling into the trap of tunnel vision. The number of merchants whose review monitoring efforts begin and end with Yelp is more than we ever imagined.
By neglecting a myriad of specialized review sites, businesses are missing out on significant opportunities and priceless business intelligence. It is only through centralization that a marketing team can have the certainty that they truly grasp the collective voice of their customers. Ideally, businesses should begin using a customer experience management platform from the moment they open their doors. However, it is never too late to get started, and businesses of all sizes stand to gain significant leverage from managing their online reviews.
You Can Prioritize
Depending on your market and segment, you will find that some review sites work better than others in terms of reach and popularity. Some of the priorities are pretty self-evident. For example, if your business offers travel services, chances are TripAdvisor is one of your best bets. For other segments and industries, the line is not as clear.
For example, you would be surprised to know that Yelp is the most sought-after review site for dentists. Similarly, many businesses located in rural areas have come to discover that Insider Pages and Yellow Pages have significant impact in their markets as traffic and lead generators, often surpassing Yelp and even Google+ Local.
By having access to all review sources at once, businesses will quickly identify the review sites with the most potential as a marketing and customer engagement tool. What would otherwise be a labor-intensive process is now as simple as looking at a couple of reports or taking a quick look at your dashboard.
Identify Slow Performers
With a customer experience management tool, you can identify best performers and spot areas of opportunity. There are a number of review sites that have sat dormant while awaiting some ownership and engagement on your part. A great way to spot a slow performer with the potential of becoming a star is by looking at review sites where your competitors have significant engagement but your business appears to be lagging.
Once you have identified opportunities, pick up the ball and run with it by taking ownership of your profiles and engaging with your reviewers through review responses.
Keep in mind that not every slow-performing review site should be considered an opportunity. In some instances, review centralization will allow you to have confidence in making the decision to point resources and time where they are needed the most.
Compare Campaign Performance
Many marketing managers have incorporated paid promos and advertising pushed through review sites as part of their core marketing strategy. Through review centralization, marketing managers will be able to conduct A/B testing and compare in real-time the influence in conversion as well as review volume from each of their paid campaigns. This type of testing allows managers to refine their marketing strategy and optimize their budget by focusing only on high-performing review sites with promotional and advertising functionality that makes sense for the needs of their business.
Increase the Speed of Response
Trying to stay on top of every single review site can be like herding cats, when done manually. In fact, manual monitoring is so labor-intensive that small businesses don't have time to do it more often than a couple of times a month. Oftentimes, issues that could have been resolved with a quick response to the customer or a simple revision to procedures go unchecked for a long time, resulting in recurrent negative reviews highlighting the same problem.
Automated review monitoring gives businesses the peace of mind of real-time alerts and notifications specific to negative reviews. When you get hold of customer feedback quickly, you are able to be agile and responsive to the voice of your customers, and you can easily incorporate a rapid response strategy to your daily managing and monitoring of customer reviews.
Manage with Accurate Business Intelligence
Review sites are the great equalizer when it comes to data mining and business intelligence. Whether you are a mom-and-pop operation or a huge multinational, reviews will paint a picture that will better equip you to see how things stack up from the perspective of your customers.
Accurate business intelligence that points to your area's opportunities, highlights your fortes, and is received almost in real-time strongly equips you to refine your business process and turn the ship around with agility and without delay. No longer will you depend on an annual survey. Instead, you will have access to live data from a variety of sources, creating one of the best tools yet to help you make customer-focused business decisions based on facts.
Manage Your Reputation Efficiently
Having a single interface to interact with your online reviews will propel your business into the next level of efficient customer service. Without having a dedicated resource, the tool will allow you to prioritize reviews that might need your attention, without having to manually access every single review site.
Not only will your customers benefit from a quicker turnaround in customer service escalations, but you will also be able to have more expedient access to data that you can convert into an actionable plan to improve efficiencies and perfect products.
Engage with More Customers, More Often
Review monitoring software allows you to more efficiently engage with both positive and negative reviews across a variety of sites. The more customers you reach, the stronger your reputation will become.
From expressing gratitude for an excellent review, to providing clarification over services you offer and extending remedy to complaints, customer experience management and review monitoring programs will significantly increase the number of online customer interactions you are able to complete in the time you have allotted specifically to marketing efforts.
Time to Do What Matters Most
Because a review management tool expedites your online engagement and reduces the time invested in identifying and tracking customer complaints and accolades, businesses will find that they have more time to do what matters most. Businesses using ReviewTrackers report having additional time for face-to-face customer interaction, product improvement, and operational support. By taking care of business instead of taking care of reviews, you will quickly begin to see significant improvements in the type and volume of reviews you receive from your customers. Let technology step in and free you to be the leader you are called to be.
Gain a Competitive Edge
Having a consolidated report that tracks customer sentiment places businesses in a unique position, where conducting comparative analysis against other similar businesses becomes more accessible. Through the analysis of your competitors, you will be able to gain insights and learn from their failures and successes, gaining a data-driven competitive edge that is both profitable and sustainable.