One of the most diverse and highly anticipated digital marketing events of the year – the ad:tech San Francisco 2013 – opens today at Moscone Center West, SF. Are you going to be there?
Here at ReviewTrackers, we're always on the lookout for conferences and events that may interest our customers, business owners, and marketers. We think that #AdTechSF is one such event: it's a great venue for learning how to leverage Web-based technologies to drive more marketing and sales opportunities for your business.
"At ad:tech, we want to make sure that show attendees are on the leading-edge of the latest industry trends discussions," said Nicole Buraglio, marketing director of ad:tech.
(Check out: "Study Reveals How – and Where – Consumers Interact with Retail Brands")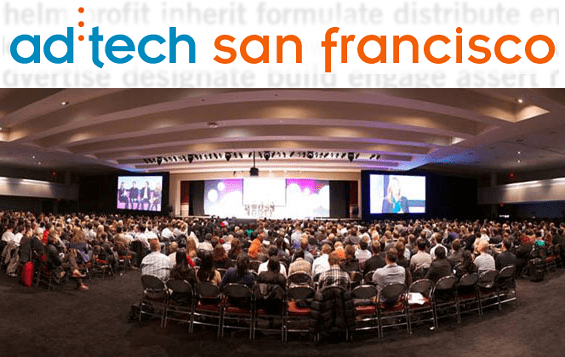 The conference part of the event features a wide range of formats – keynotes, panels, lectures, hands-on workshops – aimed at providing in-depth, thought-provoking content on digital marketing. It also features a stellar cast of speakers, including: AOL CEO Tim Armstrong, Pandora Chief Technology Officer and Executive VP Tom Conrad, Walmart Global e-Commerce head Sara Ortloff Khoury, Google Advertising Senior VP Susan Wojcicki, Salesforce Chief Marketing Officer Michael Lazerow, and Intel's Chief Futurist Brian David Johnson. Sessions include topics on: mobile, brand marketing, display, social media marketing, online reputation management, and video marketing, among many others.
Ad:tech San Francisco 2013 is also set to gather over 200 exhibitors and more than 10,000 attendees in a unique digital marketing expo, with products, tools, and technologies that cover all facets of digital marketing. Make sure you stop by "Innovation Alley" to check out a dedicated zone showcasing startup companies with cutting-edge technology. The "Startup Spotlight" series, meanwhile, profiles startups with promising services and tech for biz owners, brand managers, and marketers in the digital space.
For updates on ad:tech San Francisco, follow @adtech on Twitter and join the conversation using the hashtag #AdTechSF.